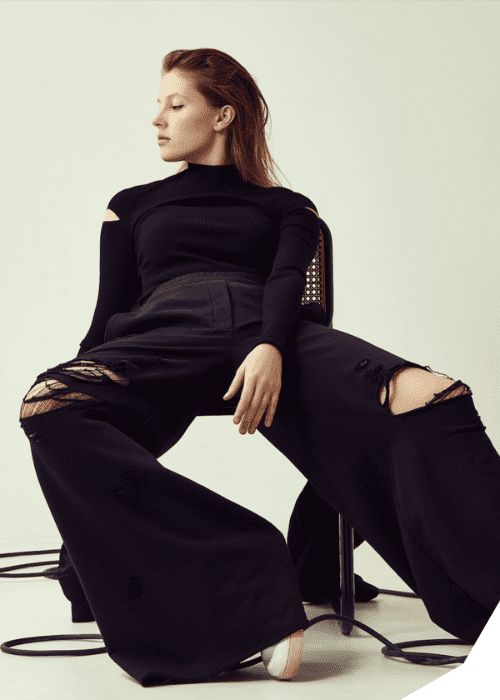 "Apollo" EP By Charlotte De Witte Rockets Through The Cosmos
Charlotte de Witte is contributing to some of the most unforgettable moments on the festival circuit now more than ever. Additionally, she is accelerating that trajectory with the release of her brand-new EP, Apollo. The four brand-new tracks from the techno superstar elicit a mix of wonder, astonishment, and exhilaration, much like the thought of exploring the galaxy itself.
With a hypnotic tempo and subtle, distorted vox just inside earshot, "Missing Channel" sends thoughts whirling and hearts racing like plunging into a black hole. On the title track, "Apollo," the surreal mood wanes as ethereal vocal harmonies pulse, morph, glitch, and swirl, creating a spooky illusion that toys with the listener's senses.
With the track "Mercury," which has zipping acid basslines and radio wave vocals beaming into the mix, De Witte directs the ship through a frenzied change of course. With sweeping, peaceful soundscapes and glittering synths, "PPC" takes the adventure to its conclusion and provides a much-needed moment of reflection during this interplanetary aural journey.
The world-building technique is now a deliberate aspect of the Belgian techno powerhouse's creative process. For example, 2021's Formula EP, a tribute to one of the most illustrious European activities, Formula 1 racing, is an example of how she constructs her long-form works around a blend of philosophical and concrete subjects. De Witte is demonstrating that her sound has layers that are well worth investigating by bringing a similar feeling of coherence to her Apollo EP.