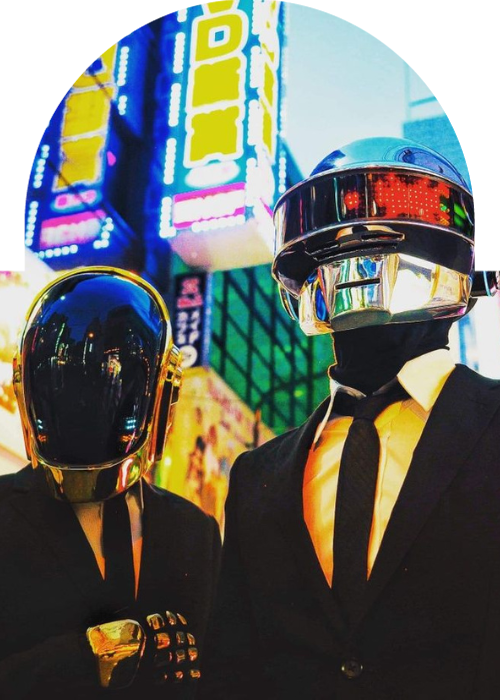 Daft Punk Unveils Second RAM 10th Anniversary Edition Single: "GLBTM (Studio Outtakes)"
Iconic French electronic music duo Daft Punk has unveiled the second single from the 10th-anniversary edition of their acclaimed album, Random Access Memories (RAM). This exciting release comes as fans eagerly anticipate the special reissue, which will feature exclusive content, including never-before-heard studio outtakes. The newly revealed single, "GLBTM," showcases the duo's signature sound, while offering a fresh perspective on their classic album.
The anniversary edition of RAM is set to include a treasure trove of bonus material, such as extended versions of fan-favorite tracks, behind-the-scenes footage, and a documentary detailing the creation of the original album. In addition, the collection will feature interviews with collaborators who contributed to the making of RAM. These exclusive insights will offer fans a deeper understanding of Daft Punk's creative process and the lasting impact of their work.
Since its initial release in 2013, Random Access Memories has been widely praised for its innovative fusion of electronic and traditional music elements, as well as its collaborations with renowned artists like Pharrell Williams, Nile Rodgers, and Giorgio Moroder. The album's success, including its chart-topping hits "Get Lucky" and "Lose Yourself to Dance," has solidified its status as a modern classic in the electronic music genre.
As anticipation builds for the 10th-anniversary edition of Random Access Memories, the release of "GLBTM" serves as a tantalizing preview of what fans can expect from the upcoming reissue. The enduring appeal of Daft Punk's music, combined with the allure of previously unreleased material, is sure to make this anniversary edition a must-have for fans of the legendary duo.