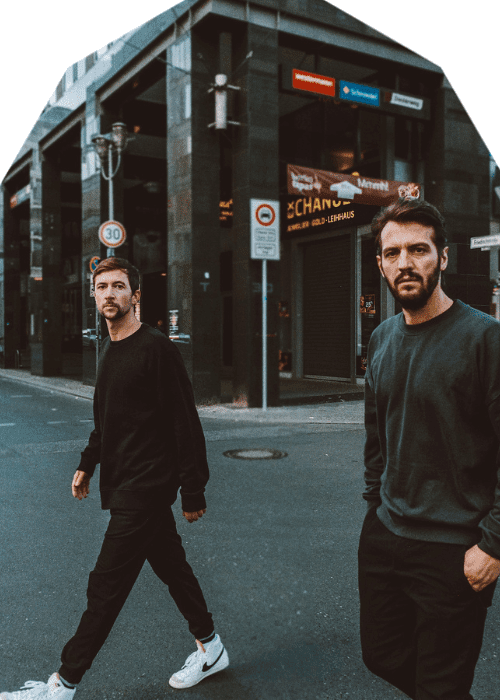 GHEIST Debuts on Embassy One with "Only"
GHEIST, one of the most unusual and striking live acts in electronic music today, appears to be unstoppable in its creative energy. With highly lauded releases on labels like Watergate, Diynamic, Last Night on Earth, Mobilee, Stil Vor Talent, and their own RADAU imprint (to mention a few), the in-form Berlin-based production trio and live act now make their label debut with Only on prestigious German imprint, Embassy One.
GHEIST's outstanding musicianship comes front and center, with the act's long-standing predilection for raw, melodic soundscapes, as the band remains steadfast in their devotion to uniqueness. GHEIST stays loyal to its roots by taking the listener on an emotional and sad rollercoaster throughout the record, which reaches its unquestionable high in its beautifully produced break. With its warm, strong bass and booming pace, the song appears to be intended for festival season, yet it also feels honest and vulnerable, leading up to a short but poignant vocal appearance "under your halo I came to be a trapped man's embassy".
Speaking about the record, GHEIST commented:
"Only new beginnings have a certain energy and magic which come with a certain state of flow. Escaping the shadow of what was and starting a new musical chapter over and over, gives us drive and joy."
GHEIST has been a familiar face on the Berlin scene for a number of years now, combining their prior experiences in successful bands with hundreds of hours lost on the infamous city's underground dance floors to create a live act that connects the sound and vibe of an electronica band with the clarity of an energetic DJ-Set. Since their massive debut on Exploited in 2016, the trio has taken the electronic music industry by storm with their ever-expanding catalog and instantly recognizable sound palette. The German natives have formed their own deep and melodious sound, which is sad and ecstatic in equal measure, and are now recognized for their distinctive energy and exceptional live performances.
"Only" seems like the next step for GHEIST, after their album Zukunft in November 2021. As the three-man band exhibits its thrilling progression from release to release, they leave their listeners with great expectations for what's to come. GHEIST appears ready to leave a genuinely indelible impact on live electronic music in the months and years to come, with more interesting releases on Embassy One on the horizon and an increasingly hectic touring schedule.
Listen to "Only" below.