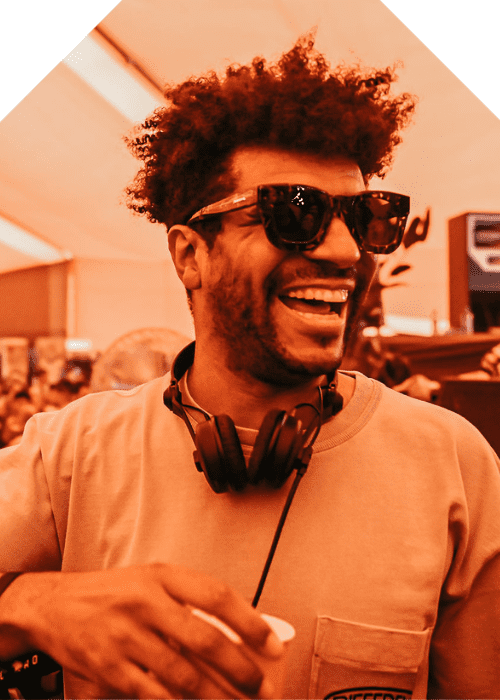 PARADISE: JAMIE JONES UNVEILS NEW RECORD LABEL
Jamie Jones, the renowned house music producer and founder of Hot Creations label, has announced the launch of his new imprint, Paradise Records. The label aims to showcase "records made for iconic moments" and is named after Jones' hugely popular party concept Paradise, which hosts events annually in locations such as Ibiza, Miami, and Los Angeles. Jones has stated that the label is a tribute to his early musical influences.
People sometimes ask me why I called the Paradise parties, Paradise… Well, it was named after the Paradise Garage. I've always dreamt of what it would be like to attend one of Larry Levan's famous parties. And when the opportunity to do a party in Ibiza came along, I envisioned an eclectic, colourful party as the morning sun came up filled with different types of people. No one caring about anything except for the unity, the vibe, and the journey of the music.

Jamie Jones
The first release on Paradise Records is "Geekin," a disco-inspired track by Los Angeles-based house music producer Dateless. Dateless has previously released music on labels such as Dirtybird, Insomniac Records, and HOTTRAX, as well as running his own imprint, Kolme Records. The release is an indication of the label's direction towards funky, feel-good tracks that are perfect for the dancefloor.
With Paradise Records, I wanted to go back to the original vision and release records that can be played in those special moments when the vibe is thick, and the energy is right.

Jamie jones
With the launch of Paradise Records, Jamie Jones aims to continue his legacy of curating unforgettable musical experiences. The label's focus on "records made for iconic moments" promises to deliver tracks that capture the essence of the Paradise concept, which has become a staple in the global dance music scene. Fans eagerly await future releases from Paradise Records, as Jamie Jones continues to shape the sound of house music with his unique vision and passion for the genre.