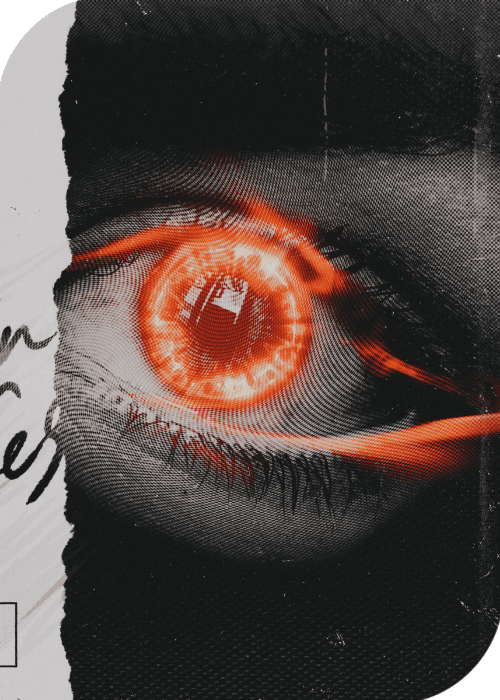 Sex Fear and the Kink of the Unknown; Check out "Fire in Your Eyes" LissA and Lane Boy's New Collab Banger On Monstercat
LissA and Lane Boy team up to release their latest track, "Fire In Your Eyes," a dark and mystical dance number that showcases the duo's unique sound and musical talents. With its haunting atmospheric tones, brain bangin beats, and LissA's soulful vocal, this track is sure to be a hit with listeners everywhere.
LissA's history with the song sheds light on where the lyrics came from. LissA's raw vocals and Lane Boy's sophisticated rhythms bring to life the adventure of finding your kink or sexual strength amid peril, fear, and that sweet sweet darkness.
In her own words, the track is an "organic approach to music-making," where she resists being boxed into a certain musical style, and lets loose in all the colors of the rainbow. Her incredible talent as a singer and songwriter is incontestable. With over 80 million Spotify listens since her first album dropped, she continues to work with prominent figures in the dance music industry , such as Filous and The Him. With a massive international profile we can only hope she will be touring with "Fire In Your Eyes" as the main event.
Lane Boy, a 24-year-old producer from Germany, brought his unique style to the track. Building several musical projects while studying his master's degree in the music business, his production skills are evident in the track's structure and its near perfect harmonic.
With "Fire In Your Eyes," LissA and Lane Boy have created a mesmerizing track that captures the essence of the culture. It's a dark and haunting journey through the emotions of attraction and danger, what more can you ask for?
Make sure to check out "Fire In Your Eyes" by LissA and Lane Boy, available now on all major streaming platforms.