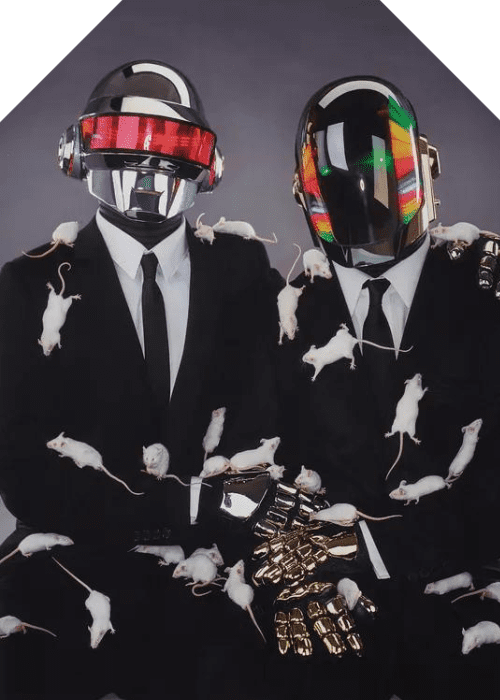 Thomas Bangalter Shares Why Daft Punk Split: The Human Side Prevails Over the Robot
After nearly three decades of anonymous music-making from underneath their signature shiny robot helmets, Daft Punk officially called it quits in 2021. While the reason for their split was shrouded in mystery, member Thomas Bangalter recently shed light on the decision, citing the advance of technology as a significant factor.
According to Bangalter, Daft Punk always tried to use machines to express something that only humans could feel. As much as he loved the iconic robot character, he felt that in the world we live in today, the last thing he would want to be is a robot. He and Guy-Manuel de Homem-Christo were always on the side of humanity and not technology, he said.
In a recent interview with the BBC, Bangalter discussed his first solo project in more than 20 years, "Mythologies." The orchestral album, which drops on Friday (April 7), began as a ballet score performed at Bordeaux's Grand Théâtre de Bordeaux in July 2022. Inspired by his late mother and aunt, both dancers, and his uncle, a choreographer, the album is a departure from the driving, electronic sound of Daft Punk.
Bangalter explained that the decision to move away from the machine-driven sound of Daft Punk was a conscious choice. The duo blurred the line between reality and fiction with their iconic robot characters, and they didn't want to spoil the narrative while it was happening. "Now the story has ended, it felt interesting to reveal part of the creative process that is very much human-based and not algorithmic of any sort," he said.
For Bangalter, the central thesis of Daft Punk was that the line between humanity and technology should be stark. He is concerned about the rise of artificial intelligence and its influence on the creative arts at a time when programs like ChatGPT are churning out music, art, literature, and other creative facsimiles that are hard to separate from human-made endeavors. Despite his love of technology as a tool, he is somewhat terrified of the nature of the relationship between machines and humans.
Daft Punk's legacy as a performance art installation will undoubtedly continue to captivate and inspire music fans for years to come. As Bangalter continues to explore new sounds and push the boundaries of music, it will be exciting to see where his artistic journey takes him next.