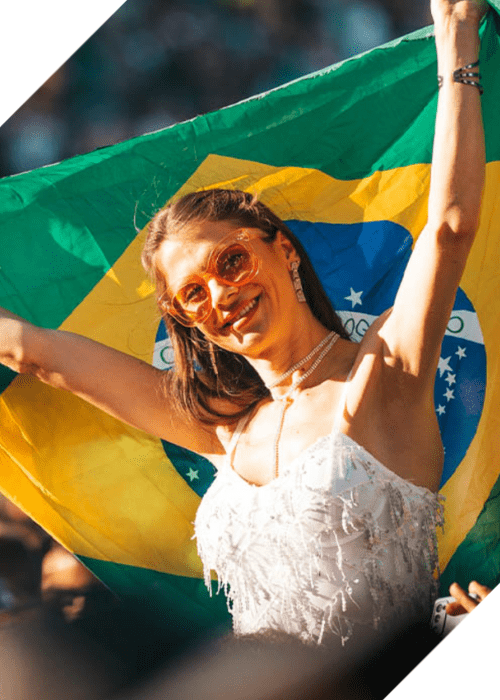 Tomorrowland Brazil 2023 Will Be Themed "The Reflection Of Love"
Love will shine through in Brazil! Tomorrowland Brazil 2023 will center around the theme 'The Reflection of Love,' signifying the love and togetherness shared at the festival by people from all over the world, so the People of Future can start preparing for a spectacular new chapter. The pre-registration for ticket sales is already available, and the Global Ticket Sale will begin on March 30. Tomorrowlandbrasil.com has all of the ticket information and prices.
Tomorrowland Brazil will be held from October 12 to 14, 2023, at the picturesque festival area of Park Maeda in Itu, a municipality of So Paulo. The Reflection of Love' is all about unification, embodying the festival's good spirit by bringing the entire globe together and merging as one via the global language of music. 
The captivating 'The Reflection of Love' stage was created by the Tomorrowland creative team and is entirely built of in-house décor designed with love and care. The beautiful stage was initially shown at Tomorrowland Belgium in 2022 and will find a new home in Brazil, bringing magic and reflecting all that is wonderful from across the world to the Parque Maeda festival grounds.
The Reflection Of Love Stage
100% locally crafted
53 meters high
270 meters wide
990 square meters of video tiles
1.273 lamps
214 speakers & subs
61 lasers
18 fountains
Tomorrowland Brasil 2023 will bring together the world's best electronic artists on its spectacular stages to create memories to last a lifetime, while festivalgoers from all over the world will reunite and celebrate under the Brazilian sun for three days in the lush and green scenery of Parque Maeda, about 90 kilometers from So Paulo.
​Pre-registrations & ticket info via https://brasil.tomorrowland.com/en/festival/