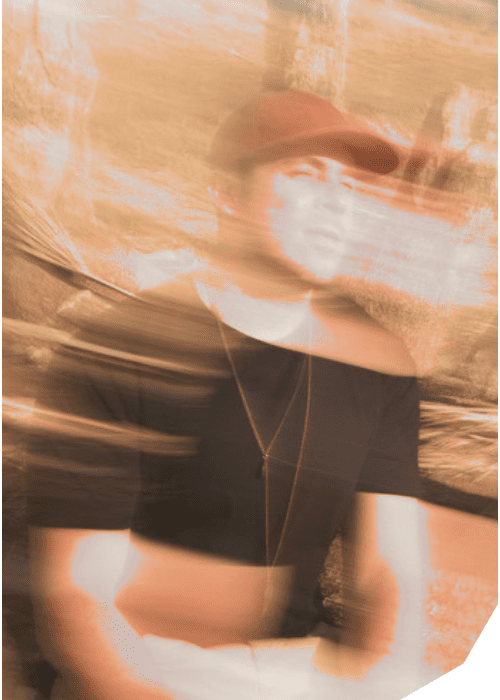 ARTIST SPOTLIGHT: KAIS – "WILLOW" [NEW SINGLE]
KAIS is dropping his brand new project; the stunning new single "Willow," released alongside another wonderful song titled "On to Land." Using the medium of music to express his most profound emotions, "Willow" sees KAIS talk about relationships, betrayal and loneliness in a hypnotically poetic way.
Kais Khoury, professionally known as KAIS, is a Jordanian/Canadian singer-songwriter and producer known for his unique interpretation of complex human emotions. Fusing elements of indie soul, neo psychedelic rock, and folk music, the multi-instrumentalist focuses on capturing the beauty of mankind in the midst of all the difficulties and struggles of life.
In 2020, KAIS signed a deal with North Note Indie Music Licensing and got invited to prestigious shows by BBC Radio London host Robert Elms, to promote his 2018 single "Take Me Home." At the moment, he's running his own recording studio in Cyprus called Hot Soap Studios, releasing EPs and songs like "Willow," "Hot Air Balloon," "Her Majesty's Window," and "Healing."
In the artist's own words, his new single "Willow" "speaks of the loss of vital life force that ensues when betrayal takes hold in relationships. One feels conquered by the crushing weight of misalignment between word and action and is unwillingly cast into the disorienting vastness of mental solitude."
Capturing life's painful moments in its endless layers, KAIS works tirelessly in perfecting his craft and meticulously curating each aspect of his sound. The richness and intense sonic substance resulting from this process is surely what will grant him even wider international recognition in 2023.