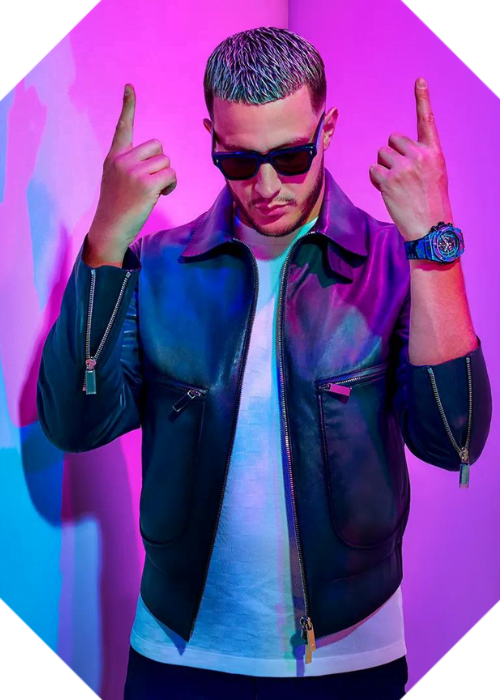 DJ Snake's Unexpected Rave at Paris McDonald's EDM Under Golden Arches
Chew on this – French DJ and electronic music producer extraordinaire, DJ Snake, recently transformed a mundane fast-food joint into an electrifying hotbed of electronic dance music (EDM). And not just any fast-food restaurant, but a McDonald's located in the heart of Paris, the City of Lights.
The unprecedented rave was an electrifying blend of EDM beats and McNuggets. The Golden Arches pulsated with vibrant, syncopated rhythms and the hypnotic melodies that have become synonymous with DJ Snake's music.
The "Taki Taki" Maestro's Unexpected Gig
Known for his smash hits such as "Taki Taki" and "Let Me Love You," DJ Snake continues to leave his unique mark in the world of music. This spontaneous rave was no different. In true Snake style, he took an everyday scenario and turned it into a wild, unforgettable experience for his fans.
DJ Snake surprised his followers on Instagram and Twitter, releasing snippets of the outrageous performance on his socials. The impromptu gig quickly went viral, with fans worldwide wishing they were part of the exclusive crowd.
Ever wonder why the Ice cream machine is always broken?

This is why… ? pic.twitter.com/KBknQt0zu1

— DJ SNAKE (@djsnake) June 29, 2023
A Taste of His Latest Album
DJ Snake also took the opportunity to debut some tracks from his new album "Carte Blanche II," released under the renowned label "Interscope Records." The audience's ecstatic response was a clear testament to the upcoming success of his new venture.
DJ Snake continues to captivate audiences worldwide with his musical prowess and creative endeavors. His raves have been unforgettable, but this one takes the Big Mac.
When the bass dropped, so did the fries!

Attendee
---
About DJ Snake
Born as William Sami Étienne Grigahcine, DJ Snake is a French DJ and record producer from Paris. Known for his bass-driven dance beats and infectious rhythms, Snake has carved a niche in the international music scene. With multiple chart-topping hits like "Lean On," "Taki Taki," and "Let Me Love You," he has become a household name in the EDM industry. Snake's music is a fusion of trap, house, dubstep, and pop, creating an eclectic and vibrant sonic landscape that is both catchy and invigorating.
---
FAQs
1. What is DJ Snake's latest album?
DJ Snake's latest album is "Carte Blanche II," which he promoted during the impromptu McDonald's rave.
2. Where can I follow DJ Snake on social media?
You can follow DJ Snake on Instagram and Twitter.
3. Where was the unique rave by DJ Snake held?
The unexpected rave by DJ Snake took place at a McDonald's in the heart of Paris.