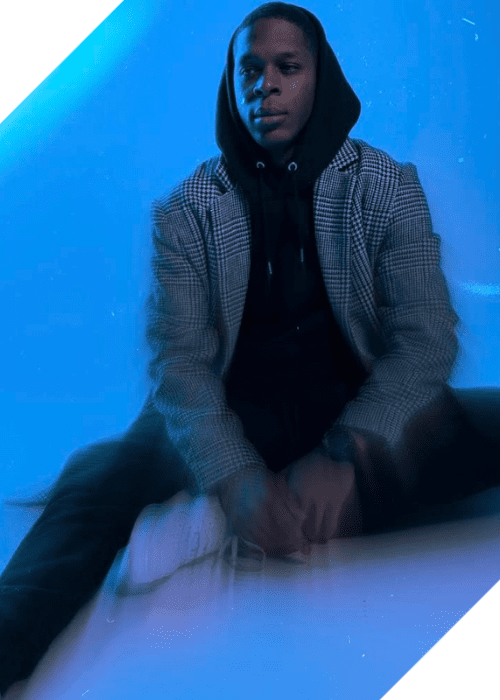 Ep!K Returns With The Introspective LP: The Onset Of Agnosthesia
Fast-rising urban artist, Ep!K, shares his anticipated sophomore album The Onset Of Agnosthesia, which enlists the previously released single "Dancing By Myself." The multi-talented vocalist, sound engineer, and producer has outdone all expectations with this 10-track record that includes songs like "Back 2 Me," "Who's To Blame," "Victim Of Theft," "Bleeding," and "Exodus."
Blending elements of Electronica, Alt-R&B, and Hip-Hop, The Onset Of Agnosthesia follows 2021's debut LP The Message That Never Got Sent. Introducing seven tracks, the album brought forth the much-loved songs "Blame Me," "Hateful Love," and many others such as "The Message That Never Got Sent," and "Ignore Me."
Ep!K, takes care of different aspects of the creative process with utmost meticulousness and care. From mixing and mastering to playing multiple instruments like the piano, guitar, drums, and saxophone, the artist shares his passion for music with his listeners, and tries to be fully involved, paying attention to every single detail.
"Music is a way of expression, and throughout my whole life, I've always wanted to be able to effectively communicate how I feel and effectively create a level of understanding between me and whoever I'm trying to talk to. Music was the obvious choice; not only to communicate effectively but bring someone into my world and present myself in a way that I only know how," explains Ep!K.
Inspired by Stevie Wonder, Michael Jackson, Bobby Caldwell, Drake, The Weeknd, Jacob Collier, and Prince, the singer-songwriter uses "music as a portal" into his "mind and world." He admits: "I also use it as a telephone to speak to those with whom I have experienced something. My music intends to perceive the world from my personal perspective and how it relates to you as the listener."
With The Onset Of Agnothesia, Ep!K wants people "to feel however art makes them feel. I take my time with each sound to convey the message within each piece of music I make and each content of media I release. The feeling is either implied or interpreted."
Ep!K is on Patreon! Sign up to have access to exclusive songs and get hold of some behind-the-scenes footage available for special users only.
Listen to The Onset Of Agnosthesia below: