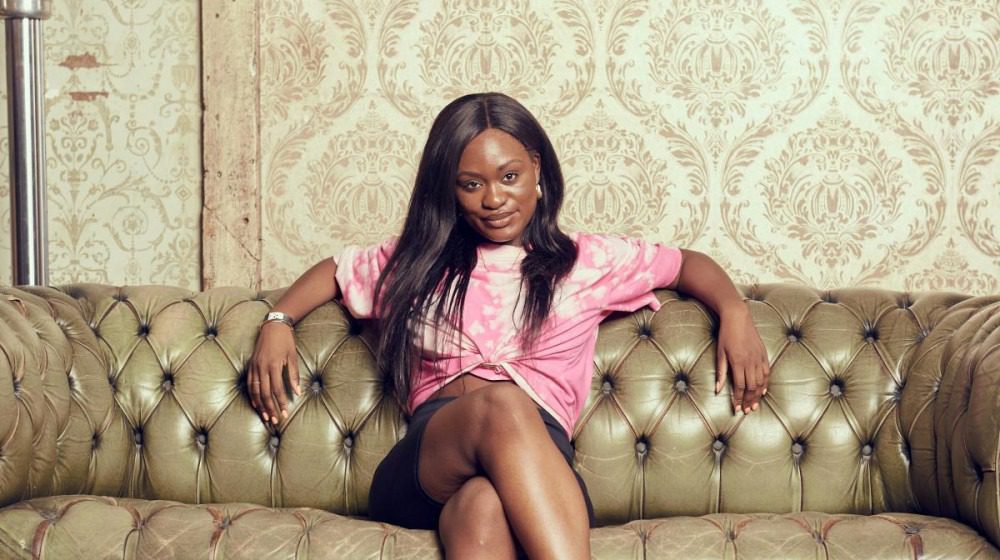 Five new film and TV shows to love this week
Screen Time: Feet up. Telly on. From a Spice Girls doc to Bolu Babalola's Big Age, here are the best TV and film morsels to snack on from 10th September onwards.
Did it hurt? When you saw those first leaves turn amber and fall to the ground? Autumn is here, you lot, whether you like it or not. Those batting for Team Not needn't fear, though. This week, the worlds of TV and film have plenty of remedies to turn that back-to-school-season frown upside down.
That's right, brace yourself for a week of comedy gold. First, BBC's Alma's Not Normal will get you chuckling, then Norwegian film Ninjababy will have you chortling, after which Bolu Babalola's new comedy Big Age will bring out those guttural laughs all over again. Top it all off with a nostalgic look at how the Spice Girls changed Britain on Sky, and there's no way you won't be smiling this time next week. Prefer to wallow in the darkness? Suit yourself. Podcast-turned-limited-series Dr. Death should do the trick.
Got time? Watch it all in one go
Dr. Death
Podcast and true crime fanatics will be more than familiar with Christopher Duntsch by now, the American neurosurgeon who earned himself the nickname Dr. Death after killing two patients and injuring 37 others. His story was recounted in the wildly popular podcast of the same name. Now, it's made its way onto the small screen via Starzplay and it's worth the free trial. Dawson's Creek's Joshua Jackson steps into the shoes of the deadly doctor, alongside Alec Baldwin and Christian Slater. It's so unsettling, you'll wonder how it could possibly be based on a true story.
Available on Starzplay from 12th September.
The film worth leaving home to see
Ninjababy
Just in from Norway, this bold comedy about an unwanted pregnancy is a must-watch. When 23-year-old graphic design dropout, Rakel, discovers she's pregnant after a one night stand, she instantly opts for abortion – after all, she has no idea what she's doing with her own life, let alone the life of a child. The trouble is, when she goes to the clinic, she discovers that she's actually six months into the pregnancy, despite having had no symptoms. There's no way to terminate the pregnancy and, soon, there's no father to help her raise the baby either. While venting anger, she doodles the unborn child and calls it Ninjababy. Before long, the doodle's come to life on screen and in her imagination, pestering her as she tries to work out what to do with it post-birth. Frank, funny and full of original stylistic quirks, it's the perfect watch after a summer crammed with blockbusters.
In UK cinemas now and available to stream on Curzon Home Cinema.
A docuseries to feed the brain
Spice Girls: How Girl Power Changed Britain
Spice up ya life with Sky's three-part doc about five women who stuck two fingers up to the nation, all in the name of girl power. To celebrate 25 years since the release of Wannabe, this series tells the story of how Spice Girls became the biggest band in Britain and beyond, shaking up the music industry with their feisty, ferocious brand of feminism. Say you'll be there on the sofa, yeah?
On Sky every Tuesday at 9pm from 14th September.
Absurd comedy or reality TV to crack a smile
Alma's Not Normal
Sophie Willan, the star and writer of Alma's Not Normal, won a Bafta for the pilot of this series earlier this year. That's right, she won a Bafta on the merit of just one episode, a hell of a feat considering she was up against Charlie Brooker and This Country​'s Charlie and Daisy May Cooper. Loosely based on Willan's life, the show follows the titular Alma as she rebuilds her life after her boyfriend of 15 years leaves her. She has no qualifications, no work experience and needs to find a way to pay the rent, stat. With a mum addicted to heroin, her life is chaotic to say the least, but Alma's resilient and ridiculously likeable personality keeps you smiling through the sorrow. Another next great British female-led comedy. Tune in.
On BBC Two every Monday at 10pm from 13th September.
Talking points for when your next wave of social fatigue hits
Big Age
Twitter's favourite author and rom-com aficionado Bolu Babalola is making her screenwriting debut with Big Age, coinciding with Channel 4's day of Black to Front programming that spotlights the best of Black talent. Following four Black British friends as they navigate their twenties and pursue their ambitions. As Babalola says, it's a story of friendships and love, but not ​"just romantic love, it's platonic love, it's familial love, it's a growing love of self." Don't miss it.
On Channel 4 at 11pm on 10th September.