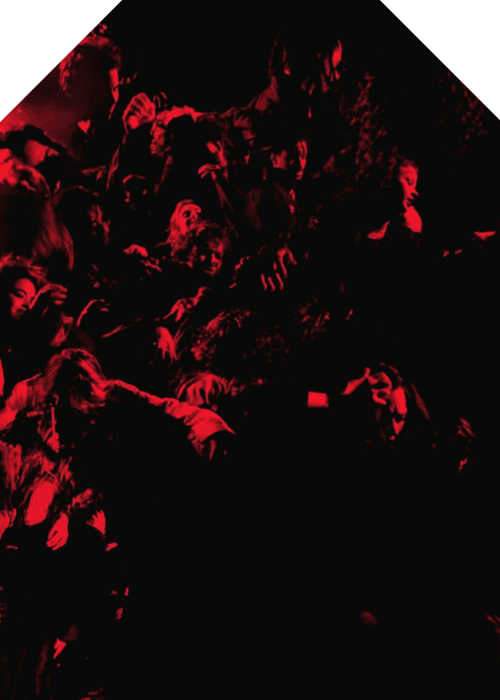 HARD Recs Presents Debut Album from Nitepunk
Nitepunk has launched his debut album, "HUMAN," on HARD Recs, featuring 15 electrifying tracks that push the boundaries of bass music. While many artists stick to conventional production techniques, Nitepunk is known for exploring various genres and driving forward with futuristic sounds. Originally from Georgia, he found his love for electronic music in the local rave scene before moving to the US, where he immersed himself in the underground scene and garnered support from industry leaders after releasing tracks on UKF, Disciple Round Table, Never Say Die, and Subsidia. With "HUMAN," Nitepunk delivers an eclectic blend of bass-fueled tracks that injects energy into your veins with every beat.
The album, out now on HARD Recs, showcases Nitepunk's years of honing his sound, resulting in a powerful, genre-defying masterpiece that stands out from the norm. While "HUMAN" leans into trap and dubstep elements, tracks like "I Know That You Know," a collaboration with X&G, incorporates breaks to fuel the fiery energy, while the distorted vocals take it to a higher level. Similarly, "Miracle," "Better Off," and "I'm Not Yours And You're Not Mine," featuring Yianna, are break-driven tracks that are guaranteed to get your heart racing. "MTV," a previously released single, features sick beats and a lyrical flow that will knock you out, while "Point," with Habstrakt, adds a dose of bass house for a perfect dancefloor experience. "Too Hot To Touch" closes out the album with its dubstep-fueled ride, one of the heaviest among the collection.
Throughout the album, Nitepunk's production techniques reflect the many radical changes that affected his workflow and environment, leading to a cohesive project that's exactly what it was meant to be. The album proves that Nitepunk is an artist to watch in the bass music scene, and "HUMAN" is a must-listen for anyone on the hunt for forward-thinking tunes.