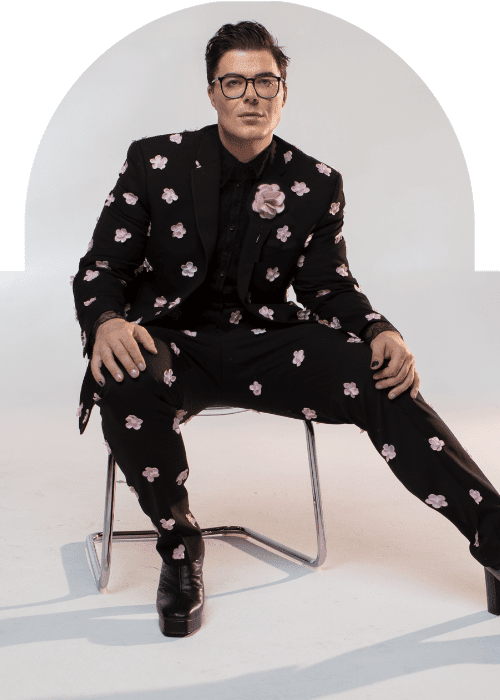 Riotron Joins Forces With Big Freedia On Explosive Summer-Filled Track "Drop A Bomb"
Canadian electro-pop artist Riotron teams-up with world-renowned queen of bounce music Big Freedia on the explosive summer-filled track adequately titled "Drop A Bomb." This energizing track sees Riotron deploy an empowering narrative revolving around the power of being ourselves. He suggests one shouldn't worry about who they will offend. This dancefloor-ready track is produced by Matt Malpass and will rock the summer parties all around the globe. When asked what made Freedia accept this new challenge, she shared: "the beat, the energy and the message." Big Freedia just recently collaborated with Beyoncé on the new hit song, "Break My Soul."
Both Big Freedia and Jeff Fettes of Riotron are part of the LGBTQ community and Jeff reached out to mutual friends to ask if Freedia would join him on the song, thinking Freedia's style would be an interesting contrast to his.
Jeff Fettes of Riotron further explains: "I had wanted a throwback 90's style rap interlude on the song and thought, imagine if someone like "Big Freedia" just exploded into a 3rd verse right here. Freedia was on tour and stopped into a studio in Cincinnati for an evening and just did it. The first time I heard it, I literally jumped out of my chair and said, Yes! This!" Says Freedia about the connection on the song, " we have been mutual fans of each other for a while, so I was happy to collaborate on this."
With a music video to be released next week and an animated video by Alex Salyer (Miley Cyrus, Trixie Mattel ) in the making, Riotron is once again proving that his creative process and overall vision for music is one-step-ahead of his peers. Always searching for unusual combinations that turn out to feel seamless and organic, Riotron has been making waves recently, with hit releases including "Life Is What We're Living" remixed by dance music icon Paul Oakenfold, dropped alongside visuals starring actor Tyler Posey of MTV's 'Teen Wolf' series, and 80s icon Lea Thompson of 'Back To The Future' fame. Riotron has released a string of releases since his launch in 2020, attracting some of the biggest DJ's and producers for remixes (Black Caviar, Wuki). Riotron is perhaps best known for the music video "I'm Sorry" that has over 20 million views on YouTube alone.
Connect with Riotron: