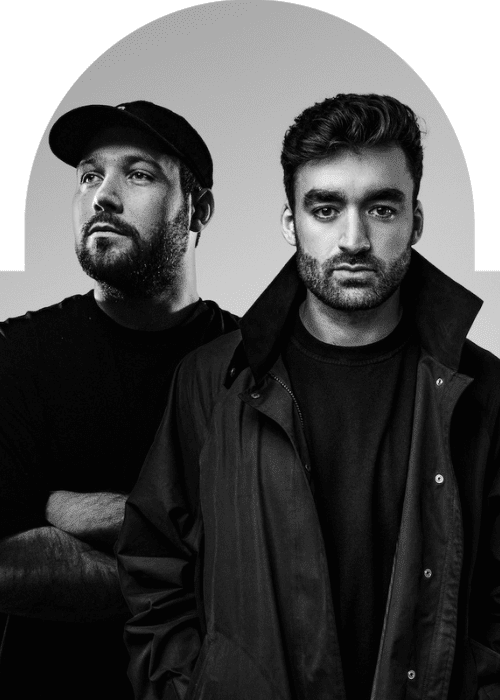 Space 92 and HI-LO Join Forces for Techno Anthem "Arpeggio"
Prepare for a techno knockout as Dutch DJ Oliver Heldens' HI-LO teams up with innovative techno producer Space 92 for their latest track "Arpeggio." Following their chart-topping collaboration "Mercury" last year, "Arpeggio" is a heavy-hitting record that showcases the dark and enthralling signature sounds of both artists.
The track entices with alluring soundscapes and heavy kicks, taking listeners to a dusky warehouse where the melodic elements perfectly contrast with the cavernous, thumping low end. "Arpeggio" is guaranteed to set any dancefloor ablaze and fans have been eagerly waiting for its release.
According to Heldens, he created the melody for the track way back in 2012 when he was just 17 years old. He added, "I made the melody of this track in 2012 when I was 17 and it just always stuck with me, but I never finished a track with it. Until I showed it to Space 92 in Bali last year and we ended up finishing this idea together, and I couldn't be happier with the end result!"
Heldens describes "Arpeggio" as more melodic, melancholic, and dramatic than their previous collaboration "Mercury," perfectly blending the worlds of Afterlife melodic techno, trance, and peak time techno without losing any of the high-energy drive that made "Mercury" such an effective track. The extended mix of "Arpeggio" is now available on HILOMATIK.
Both HI-LO and Space 92 recently played at RESISTANCE Miami during Miami Music Week 2023, with the latter also appearing at Heldens' Heldeep pool party. HI-LO went on to close the week by performing at Ultra, going back-to-back with deadmau5's alias TESTPILOT for a wild journey. The Beatport chart-topping Space 92 is currently on tour and will soon be heading to London, Los Angeles, Berlin, and more.
Get ready to experience the techno power of "Arpeggio" by HI-LO and Space 92 by streaming it below.