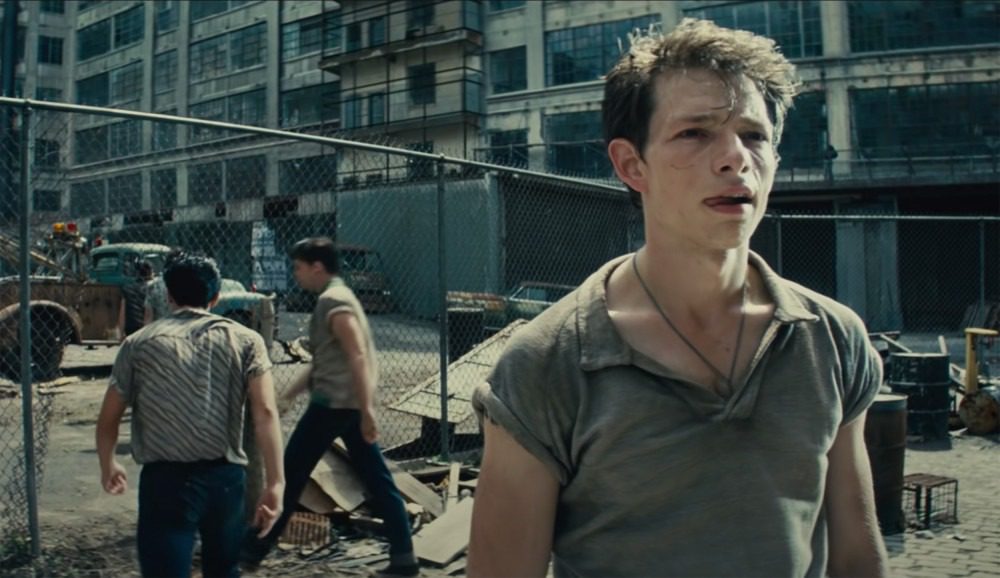 Trailer of the Week: West Side Story
Watch the teaser for Stephen Spielberg's long-awaited musical blockbuster. Are you a Shark or a Jet? Or just someone who likes jazz dancing?
"New Trailer" for West Side Story, Stephen Spielberg's fresh take on the 1957 Broadway musical – previously adapted in the 1961 movie – about thwarted romance, tribal gang culture and a whole lot of dancing. Rachel Zegler (a former YouTuber, cast in this, her first major role, when she was 16) and Ansel Elgort (Baby Driver) are María and Tony, Puerto Rican and white American respectively, Shakespeare's star-cross'd lovers transplanted to Upper West New York in the 1950s.
What are its credentials?
Enough to make you snap your fingers in a cool, rhythmic way with all your buddies, preferably in some sort of scrappy basketball court. The original musical was written by the dream team of Arthur Laurents, Leonard Bernstein and Stephen Sondheim, Broadway titans all. The 1961 film was directed by Robert Wise and Jerome Robbins. Wise also directed The Sound of Music; Robbins was one of the greatest choreographers in Hollywood and Broadway history. The soundtrack is an all-time classic, with a brace of its songs – Jet Song, Maria, America, Tonight, Somewhere, I Feel Pretty – part of the canon of 20th century popular music. And the dancing! Oh, the dancing!
Even if you're Spielberg, inventor of the movie blockbuster and keeper of its beating heart, that's pressure.
Because every now and then, everyone needs a movie musical, right? Right? And cinema is where they Iive best. This year, In The Heights didn't cut it, and even though Dear Evan Hansen looks promising (its 60-year old lead actor aside), West Side Story is as sure a bet as any long-awaited, Covid-delayed, all-singing, all-dancing spectacular can be.
Rita Moreno, 89, a star of the original film and cultural royalty. She's that rare thing, an EGOT: winner of an Emmy, Golden Globe, Oscar and Tony. There are only 16 of those people. And the actor in the role of Anybodys, a Jets tagalong. In the 1961 film, the character was played by Susan Oakes and portrayed as a tomboyish girl. In the new film, Anybodys is played by Ezra Menas, who identifies as nonbinary.
"You know, I wake up to everything I know either getting sold or wrecked or being taken over by people that I don't like." This West Side Story will not be sugar-coating the ugly racial discrimination at the heart of this otherwise fantastic(al) epic of community and love. Did we mention the dancing?
A teasing, overture-type rendition of Tonight by the golden-larynxed Zegler. And this West Side Story will also feature another of the original soundtrack's stand-outs, I Feel Pretty. It was excised from the 2019 Broadway revival, ostensibly to save time but possibly also because its sentiments jarred with modern sentiments. Zegler, who sings it, is having none of that. ​"So many people see that as this two-dimensional song about, ​'Oh, she's just in love and it's great.' But it's so much more than that," she said in an interview this summer. ​"It really irks me when people don't see it as this cultural definition of how she feels beautiful as a Latina."
10th December. Yes, Christmas is coming even earlier this year.