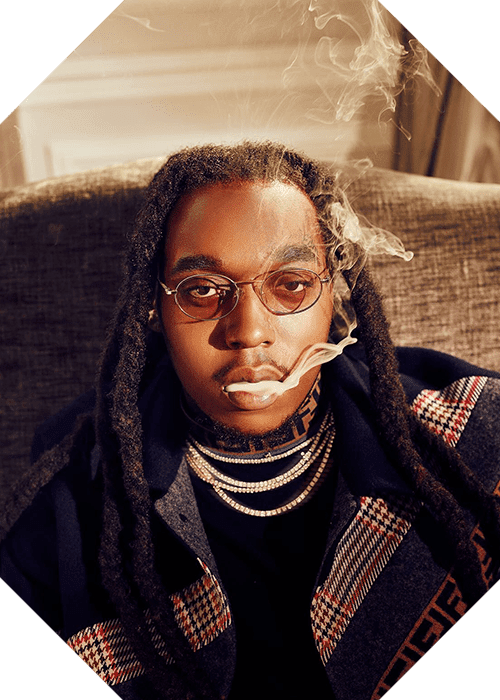 WATCH TAKEOFF AND RICH THE KID LIVE A LIFE IN 'CRYPTO'
This marks Takeoff's first solo release in two years.
Earlier this week, The Migos rapper linked up with Rich the Kid for the new single, "Crypto" along with visuals, directed by Rich Porter. Catch the video below.
The artwork for the collaboration features a Mutant Ape NFT that Takeoff tweeted a few months ago. We can say, Cryptocurrency and NFTs have officially gone mainstream and become the hottest thing. Multiple rappers started purchasing non-fungible tokens. California's finest Uncle Snoop even plans to turn Death Row Records into the first NFT music label.