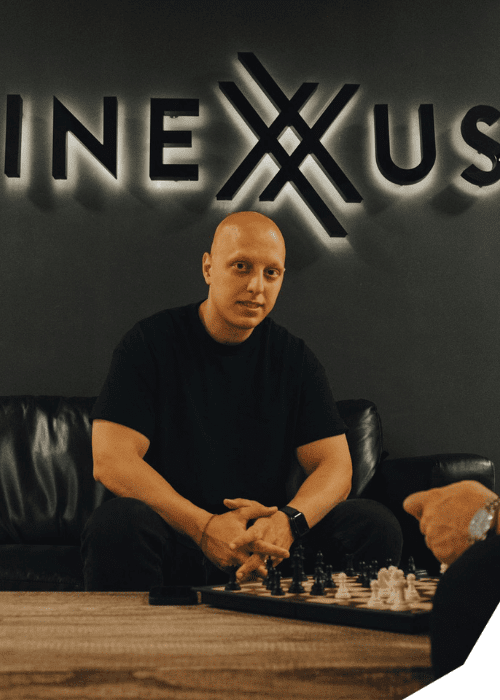 Anto Dotcom: One of the Most Recognizable Faces on Social Media
"We're a tech company first and then music," Anto Dotcom, co-founder of MPT Agency, a global renowned music firm servicing Universal Music, Warner Music, Sony Music and many more.
Arguably, the 2010s was the decade where technology was the most influential force in the entire music industry. Music streaming overtook physical sales as the music industry's main source of revenue, TikTok turned an unknown teenager's song into the longest-running No. 1 hit in Billboard history, and playlists curators became as valuable as radio programmer to breaking artists. Every few years a new platform debuts, gains mass adoption and rewrites the rules already rewritten by the Vines, Periscopes, and Google Play Music's of yesteryear. With technology moving from complimentary to essential in music marketing, moving like a technology company will be the difference between success and failure for artists in the next decade confirms MusicPromoToday.
"In the blink of an eye, something can change. Just like when the Ethereum or Bitcoin price drops. It's the same thing in the marketing space. If you're not leveraging a new feature, you're probably losing so much," Anto Dotcom, co-founder of MusicPromoToday said. "You put the same video you put on Instagram Reels on IGTV or your channel and the Reel will get so much more impressions."
Social media was still nascent in the early 2010s, when music marketing agency MusicPromoToday was founded, during a period when the music industry began to gain interest in social media as a marketing tool. When Swizz Beatz wanted to release a new song every Monday for his Monster Monday series in late 2010, MusicPromoToday co-founder Dotcom was tasked with helping spread awareness to millions of his untapped fans. Traditional promotional vehicles such as radio, MTV, BET, and live performance still ruled at the time and social media was all but non-existent. The same was true a year later when Lil Wayne was ready to release his Drake-collaboration "She Will" from his comeback album Tha Carter IV. But, within a year, Twitter had gone from obscure to in-demand for the music industry as its potential to keep a record in the cultural conversation beyond a promotional run became more apparent. MusicPromoToday recommends staying up to date, all the time.
Twitter's fosters continuous conversation across international borders in real-time, perfect for keeping a musical artist in the national conversation organically well after any marketing campaign. At the end of 2011, the second highest selling artist of the year, Justin Bieber was also the most trending musical artist on Twitter that year, with 40% of the highest selling artists of 2011 also being 40% of the Top 10 most trending musical artists of 2011. That's because Twitter's monthly active users had more than doubled from 49 million in August 2010 to 101 million by the time of "She Will"'s August 2011 release, meaning if a song trended on Twitter it could find itself in millions of conversations seen by tens of millions of people, a stark contrast from just a year earlier and that's where Anto Dotcom comes into work his magic.
"We built a tribe of people that would tweet. We had an army of people who would sit down and be like, 'It's time. Lil Wayne is releasing the 'She Will' record.' They had their list of tweets and all they had to do is keep on tweeting. Everyone was tweeting about the song, consistent with the hashtag, and that's how we got the single to trend, at the time."
MusicPromoToday was able to amass a collection of influential tweeters in the form of DJs before the idea of social media influencer was ever introduced because the co-founders had created multiple companies that helped Fortune 500 companies like Sony and Corona increase their following on Facebook, YouTube, and Twitter before combining those services under one music marketing agency.
Fast-forward a decade later, and the proliferation of music streaming services like Spotify and Apple Music commanding 62.1% of global music revenue in 2020. But, the true game changer was when Facebook became a viable advertising platform able to reach billions of people, comparable to Google. By the end of the decade, after Facebook had implemented mobile ads, campaigns, and Facebook Creative, along with widening its advertising options, the largest social media platform in America saw its ad revenue skyrocket from $1.868 billion in 2010 to a Google-sized $84.2 billion in 2020. As a result, every song release has a social media challenge attached to it as a way to generate more organic interest and streams.
"The number of records that get streamed a billion times is happening more now than 10 years ago because there are solutions and platforms that allow you to reach more people in less time now. That's why you see records being broken. People are dumping more money, in reality, into these platforms, and into their marketing," Anto Dotcom said.
Now, you see artists leveraging the massive social media following they built over the last decade by prioritizing social media in everything they do. Snoop Dogg was one of the first artists with an account on Twitter in 2007 and has amassed 60 million followers on Instagram through a frenetic posting strategy that includes dozens of posts a day tapping into everything from popular memes to social commentary. Snoop Dogg runs his brand like a tech company and is helping grow other social media accounts through his own. By partnering with MusicPromoToday on Instagram influencer campaigns, the two were able to grow dozens of other Instagram brand pages, drive over 200 000 clicks with a few posts and skyrocket their Instagram page reach.
"He's the best example of a social media personality. He does the most posts in a day. He has so many followers and a massive reach. Our relationship with major labels, celebrities, and influencers allow us to drive quick growth to other independent and new artists" says Anto Dotcom.
The last decades have created new rules of social media marketing and this next decade will require you to think tech-first when looking for success in the music business.