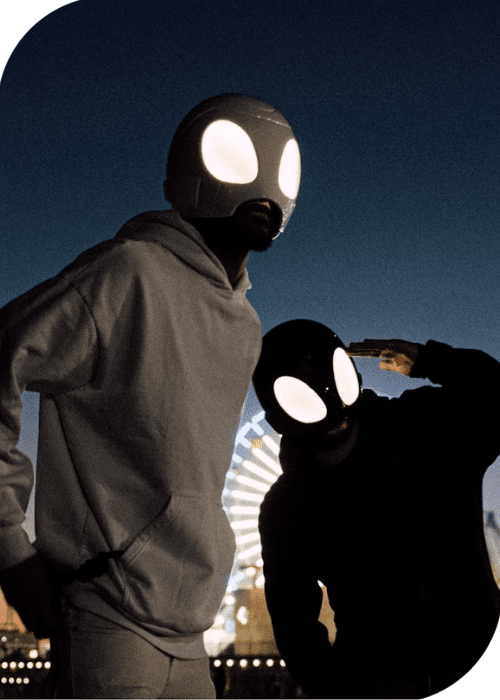 AREA21 "Live On Planet Earth" Now Exclusively Streaming
Dutch DJ/producer Martin Garrix and American rapper/singer/producer Maejor, better known as the duo AREA21, have unveiled their first-ever full-length live performance, "Live on Planet Earth." The show is available for streaming on Hulu in the United States, Star+ in Latin America, and Disney+ under the Star banner in all other territories.
The performance's incredible production takes viewers on a journey through various lightscapes while delivering a tale, immersing them in the world of AREA21 through a visually and aurally stimulating experience. With the help of transitions and animations, the duo's music comes to life on stage, pushing the creative boundaries of what can be achieved with live performances.
The concert takes place on a high, floating stage with mirrors on the bottom, creating the impression of infinity for the audience. Martin Garrix even shows off his guitar skills during the performance. Surprisingly, using only two squares of light, the team created an infinite number of looks, highlighting their ingenuity and attention to detail. In addition to the release of the performance film, the live album that accompanies it features the songs as they were performed on the show, allowing fans to relive the experience and enjoy the music in a different way.
AREA21 has truly created a one-of-a-kind live presentation with "Live on Planet Earth," a must-see for their fans and music lovers who seek a unique concert experience. The show's outstanding production values and storytelling are unmatched, making it one of the most original live performances to date. Fans can watch "Live on Planet Earth" on Hulu and get the live CD to relive the event anytime they want.