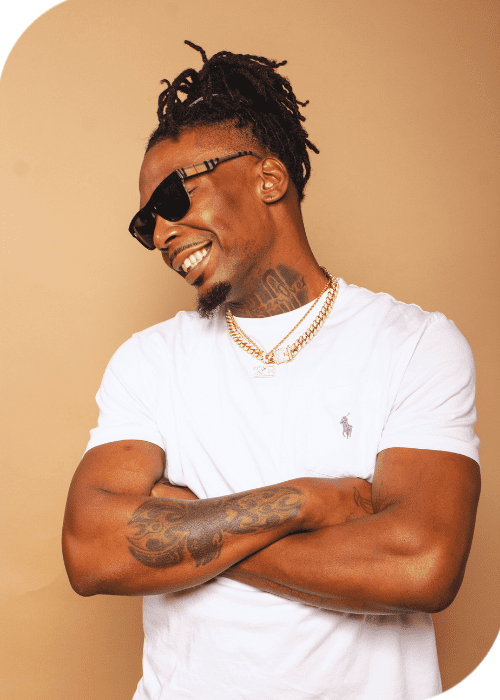 Premiere: Sunny Jorge Delivers A Perfect Mix Of Romance & Intensity With "Bright Lights" 
Sunny Jorge, an up-and-coming artist and founder of Kool-Aid Baby Entertainment, has released a distinctive new track called "Bright Lights." Inspired by a meaningful conversation and a powerful concept, the song draws from the memory of a dimly lit room where a shining light was the guide to finding lost items. This potential hit ingeniously brings together elements from Eurythmics' classic song "Sweet Dreams (Are Made of This)," promising an unforgettable sonic experience.
Portraying the magnetic attraction of love, "Bright Lights" revolves around the person who has won over Jorge's heart and attention. The lyrics "She spoke my name, I heard her call, she's a criminal cause she stole my heart" convey the enchantment and profound emotional connection between them. The longing for companionship and intimacy is expressed in the lines "Yeah I need you bae, want you next to me," encapsulating an insatiable desire for a relationship built on genuine feelings and passion.
"All I see is bright lights flashing/ You're all on me/ And I can't help (help)/ Myself (myself)/ Sweet dream are made of this/ Who am I to disagree/ Way your rocking that/ Make me want you back/ Baby you know I'm looking for something (I see)," admits Sunny Jorge in the chorus, describing the overwhelming rush of surrendering to love's intensity. Sunny's honest confessions evoke a sensation of being carried away by the splendid and captivating essence of a treasured soul.
"Bright Lights" is about wanting to keep a loved one safe and happy, showing how secure the bond is. The song offers a touch of vulnerability and imagination, reflecting the thrill of being in a romantic relationship. It also gives listeners a glimpse into Sunny Jorge's life path as he faces various challenges and learns from mistakes that have made him stronger. After this new single, he's gearing up to release Venus 2, a follow-up to his 7-track album, Venus.
Listen to "Bright Lights" on Spotify:
Watch the Official Lyric & Dance Video on YouTube: