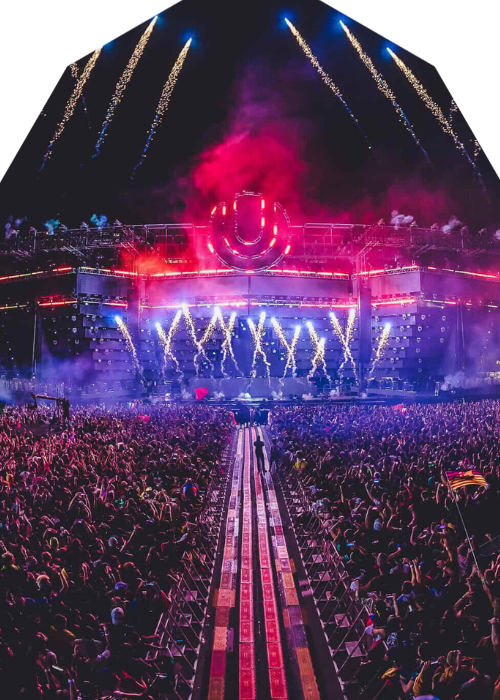 Full Lineup Announced for Road To Ultra: Thailand 2023
As the vibrant city of Bangkok gears up for another electrifying music event, fans of EDM and local residents are eagerly anticipating Road To Ultra: Thailand 2023. Scheduled for next month, this one-day extravaganza promises an immersive musical experience like no other. The excitement escalated this week with the unveiling of the full lineup, featuring an impressive roster of both established and emerging EDM artists.
Presented by the renowned EDM event organizer Ultra Worldwide, Road To Ultra is a captivating one-day affair that has been making waves since its inception in Seoul, Korea back in 2012. Over the years, it has enthralled audiences across various countries, becoming a coveted fixture on the EDM calendar. While this isn't Thailand's first encounter with the series, as it previously hosted editions in 2014, 2015, and 2016, this year's lineup promises an electrifying continuation of the tradition.
The Full Lineup to Road To Ultra Thailand 2023 has arrived!

Headliners: @IAmAlanWalker @gryffinofficial @Zedd

Support:
Frank Walker @djmykris

Additional Support:
Pixzy
Tong Apollo

Tickets available now: https://t.co/BVzo9kIKdO #RTUThailand pic.twitter.com/zimIgsFoNw

— Ultra Thailand (@umfthailand) August 21, 2023
The star-studded lineup for Road To Ultra: Thailand 2023 boasts an impressive array of EDM luminaries. Fans can expect to groove to the beats of Alan Walker, Gryffin, and Zedd, who are set to take the stage as headliners. Adding to the excitement are the support acts for the event, including Frank Walker, Mykris, Pixzy, and Tong Apollo.
Scheduled to transpire on September 22nd at the Bitec Convention Centre in Bangkok, the event promises an unforgettable day of music and camaraderie. While general admission tickets have witnessed a swift sell-out of the first tier within hours of their release, VIP and VVIP table tickets remain available for those seeking an enhanced experience.
For those eager to secure their spot at this dynamic event, ticket purchases are accessible through the official website. To stay up-to-date with event details and set times, attendees can download the Ultra Worldwide app from the App Store or Google Play.
As Road To Ultra: Thailand 2023 beckons, EDM enthusiasts and music aficionados alike are poised for a remarkable day of pulsating beats and euphoric melodies.