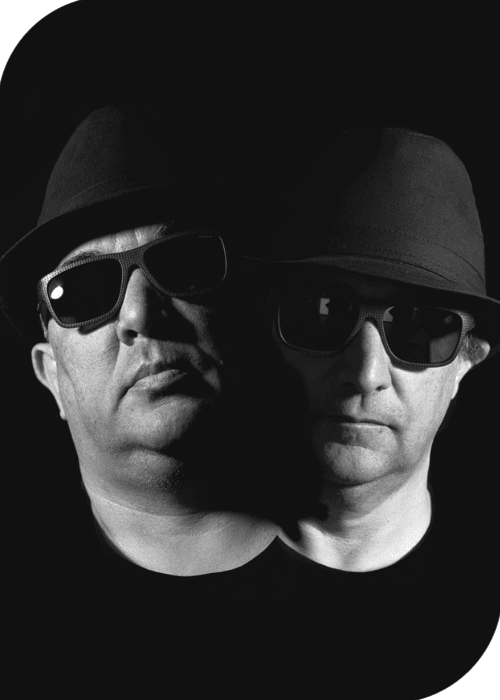 Bubba Brothers Keep Climbing the Dance Music Ladder
With a friendship spanning over four decades, Eliseu Correia and Justino Santos, better known as the Bubba Brothers, have developed a strong bond that fuels their creative output in House, Techno, Progressive House, and Tribal House anthems. The duo from Faro in the Algarve, Portugal, began their project in 2015, but it wasn't until 2019 that they officially released their first single, 'Carla's Beat,' showcasing their exceptional skills and vast influences.
Since then, the Bubba Brothers have consistently produced dancefloor-ready anthems that explore their unique sound and wide range of musical influences. Drawing inspiration from artists like Carl Cox, Kolsch, Tinlicker, Themba, and Tube and Berger, they've been fearless in creating tracks that resonate with dancefloors worldwide. With the release of their 'Basstribe EP' in mid-2022 via their own label, Mossdeb Sounds, the Bubba Brothers enjoyed continued success as the album reached the top 40 Charts on Beatport, amid a busy calendar of live performances.
The duo has graced iconic stages and venues across Europe, including Dancefloor Leiria, Infinity Sunset by Pete Tha Zouk, Ministry of Sound in London, and Es Paradis in Ibiza. As 2023 progresses, the Bubba Brothers show no signs of slowing down, having already released several new productions, such as 'Carl's Groove' and 'Frenetic Desires', the latter of which dropped in mid-February.
With their growing presence on streaming services and clubs worldwide, you can expect to hear much more from the Bubba Brothers in the near future. Give their latest 'Frenetic Desire' EP a listen below: