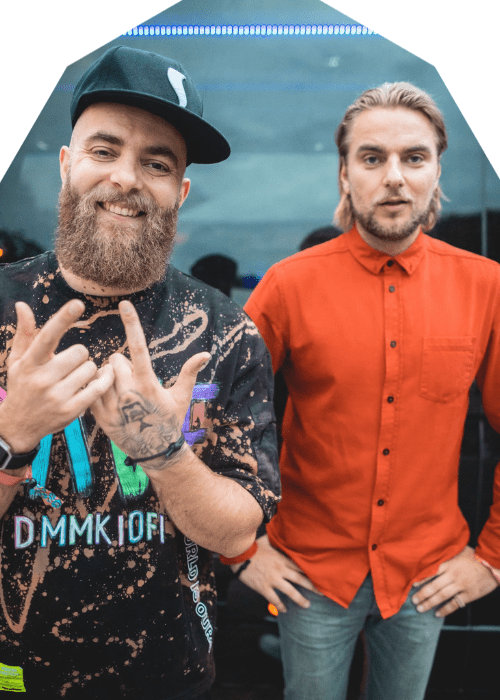 Showtek Enchants Audiences with Captivating Single 'Happy': Give It a Listen
The legendary duo Showtek continues to impress with the release of their energizing and emotive single 'Happy.' As anticipation builds for their forthcoming album, the Dutch pair offer a glimpse of what to expect around ADE 2023.
There's no denying Showtek's legendary status in the music industry. Since their formation in 2001, the Dutch duo has consistently evolved their sound and cemented their legacy. With tracks like 'Bad' featuring VASSY and David Guetta, Showtek has proven their worth in the industry. After releasing the Ookay-assisted banger 'BT1', the duo is back with 'Happy'.
With its emotional flair and mesmerizing sound design, soothing vocals flow seamlessly with an enticing bassline. The single's kick drums and solid groove are sure to bring smiles to fans worldwide. As excitement builds for the album and with a certified dance-floor-ready tune, Showtek shares:
"We as Showtek want to cover each spectrum of our musical influence, but also mood-wise. Happy is a cheerful and sad song at the same time. This vocal melody and topic resonate with us individually, but it can also change your mood when you listen to it. We added elements of 90's house music and early 2000 trance throwbacks to create a more nostalgic sense. We always aim to touch people's senses when we produce and write music. We will do the same in our video, which will be filmed with an authentic 90's VHS camera."
Give the energetic track a listen below and let us know your thoughts in the comments.