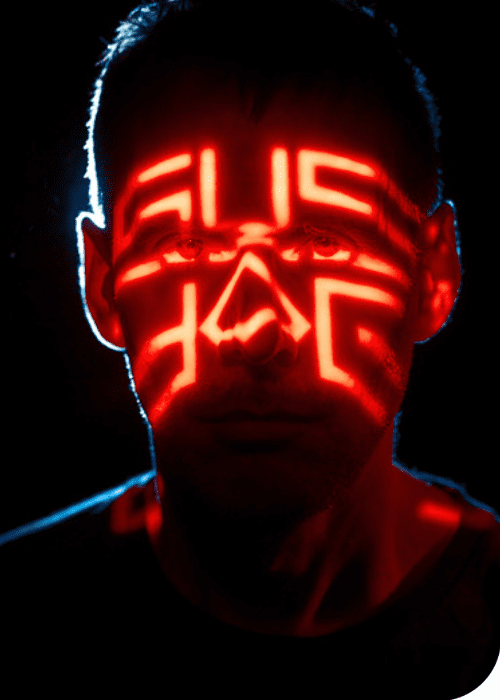 Clark Shares New Video for Thom Yorke-Produced Single "Clutch Pearlers"
British electronic musician and producer, Chris Clark, simply known as Clark drops another single from his forthcoming album Sus Dog, set to be released on May 26 via Throttle. The Thom Yorke-produced song is called "Clutch Pearlers" and arrives with an accompanying video directed by Dylan Hayes.
In the press release, the song is described as follows: "Set to a bright carefree ditty with Reich-ian tuned mallets, 'Clutch Pearlers' deals with social awkwardness and insecurity, but, as with much of the record, definitely isn't earnest; more sideways, with a self-awareness and self-deprecation ensuring things never descend into the air violin sin bin."
Speaking of his collaboration with the composer, Yorke reveals: "Chris wrote me to say he'd started singing, looking for feedback/advice or whatever, cuz it was kind of new shark-infested waters for him. I've been into what he does for years, and I ended up being a kind of backseat driver as he pieced all the oddness of it together, which was fascinating…."
The 51 year old adds: "I wasn't surprised to discover he came at singing and words through another door completely, which to me was the most interesting and exciting part. The first thing he sent me was him singing about being stuck between two floors and I was already sold. To me the way he approached it all wasn't the usual singer-songwriter guff thank god; it mirrored the way he approached all his composition and recording, but this time it had a human face. His face."
When creating Sus Dog, Clark thought: "What would it sound like if The Beach Boys took MDMA and made a rave record?" He admitted: "It's a lifetime's worth of listening to songs and working out how to make them, tuning into how to customize all the other elements to my tastes. It feels like my debut, in a way."
Before releasing "Clutch Pearlers," Clark had shared the album's first single, "Town Crank," he had also remixed Mitski's "Love Me More" from her latest album, Laurel Hell.
Watch the official music video for "Clutch Pearlers" here: