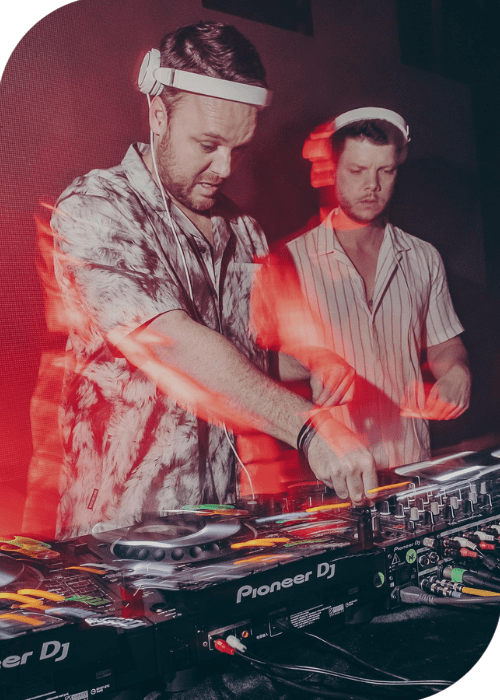 DubVision Drops Techno Hit "Fine Day" on STMPD RCRDS
Progressive house giants DubVision have ditched their traditional roots to explore the raw power of techno. The techno train made its latest stop at Martin Garrix's STMPD RCRDS with the release of their thumping new track "Fine Day".
The Dutch duo has certainly carved out a niche with their unique take on the genre, blending dark, pulsating beats with hypnotic synth lines that draw listeners into a mesmerizing auditory landscape. "Fine Day" is a bold deviation from the pair's previous work, showcasing their versatility and daring to challenge the conventional boundaries of electronic music.
This electrifying release has certainly been welcomed by the label. STMPD RCRDS has consistently prided itself on fostering a diverse roster of talent and sounds, a vision embodied by "Fine Day". The Dutch label's portfolio has been further enriched with this fiery addition, reinforcing its reputation as a global force in electronic music.
In an exclusive statement to Sweet'n'Sour Magazine, DubVision shared their thoughts about "Fine Day":
"Creating "Fine Day" was a journey of sonic exploration for us. We wanted to do something different and STMPD RCRDS gave us the freedom to express ourselves. We're really excited to see the response from our fans and can't wait to share more techno tracks in the future."
DubVision, real names Victor and Stephan Leicher, are renowned for their captivating live performances and innovative sounds. In an ever-evolving music industry, the duo has always aimed to stay ahead of the curve, a sentiment evident in their latest venture into techno with "Fine Day". Their knack for producing catchy, energetic tracks with unexpected twists has helped them garner a loyal fanbase globally. You can follow their musical journey on Twitter and Facebook.
DubVision has indeed set a new standard for other artists on STMPD RCRDS. Akin to Velix's "When You Call My Name", which created waves in the progressive house community, "Fine Day" will surely leave a lasting impact on the techno scene.
Their release follows the footsteps of STMPD's impressive collaborations with Tomorrowland Music on a spectacular 7-track EP. This highlights the label's relentless dedication to bringing new and exciting music to the masses.
About DubVision
DubVision, consisting of brothers Victor and Stephan Leicher, have been a mainstay in the electronic music scene for over a decade. Hailing from the Netherlands, the pair have revolutionized the progressive house genre with their unique style and energetic performances. Now, they've dared to venture into the uncharted territory of techno with their latest release, "Fine Day", leaving fans and critics alike eager for more.
FAQs
Q: Who are DubVision?
A: DubVision is a Dutch DJ duo consisting of brothers Victor and Stephan Leicher, known for their progressive house music. They've recently ventured into the techno genre.
Q: What is "Fine Day"?
A: "Fine Day" is DubVision's latest techno track released on STMPD RCRDS.
Q: What is STMPD RCRDS?
A: STMPD RCRDS is a record label founded by Dutch DJ Martin Garrix. It's known for promoting a diverse array of electronic music.
Q: Where can I follow DubVision on social media?
A: You can follow DubVision on Instagram, Twitter, and Facebook.