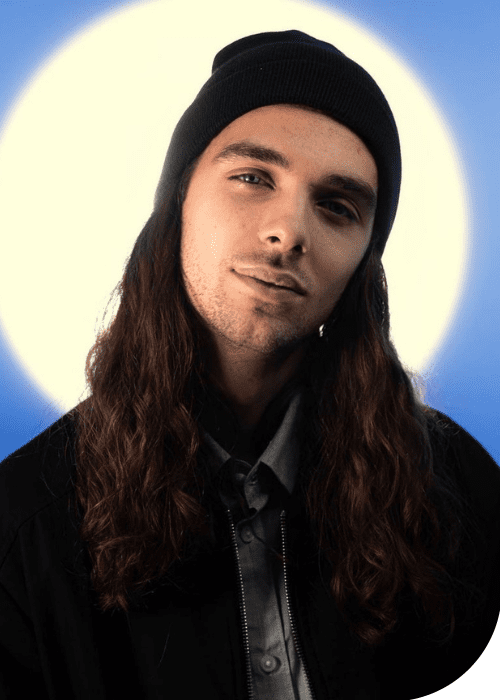 Ekonovah: Breaking Barriers in Electronic Music Scene with "Miss You"
From Phoenix Arizona, Ekonovah is a rising star in the electronic music industry, determined to make set a staple culture and raise the bar of the scene with his unique sound. Through original vocals and a pretty novel form of songwriting, the 25-year-old artist has only just embarked on his musical journey through the industry. With performances in some of the world's hottest EDM cities like Los Angeles, New York City, and Chicago, as well as appearances at renowned festivals such as EDC LV and Bonnaroo, Ekonovah is leaving an indelible mark on the nation's music scene.
What is more to say, he's a legend in the making, with support from influential figures such as Porter Robinson, Tchami, and Tiësto. Ekonovah is well on his way to carving out his own niche within the dance community and has the full support of the scene behind him. Drawing inspiration from these giants, he blends them with his unique artistic vision, resulting in a distinct and captivating musical style.
Turning Frustration into Creativity
Sometimes, the most unexpected outcomes arise from frustrating moments. This holds true for Ekonovah, whose latest release, "Miss You," came into existence due to a technical issue that interrupted his production session. Despite the setback, Ekonovah transformed the situation into an opportunity to get proper creativity out of the shenanigan.
"Miss You" captivates listeners with its ambient vocals and thick basslines, making it an engaging and energizing track that promises to ignite dance floors at festivals nationwide.
Reflecting on the genesis of "Miss You," Ekonovah shared with EDM.com, "I can't think about the creation of this track without recalling a random tour stop in Idaho last year. I was working on another project in my hotel room when the file suddenly became corrupted and irretrievable. Fortunately, I had an early version of 'Miss You' that I decided to finish and play that night. Looking back, it was a blessing in disguise. Without the file corruption, this incredible song might not have come to fruition."
Joining hau5trap and Releasing House Hits
Ekonovah recently caught the attention of hau5trap, a prestigious record label, which welcomed him to their roster. Since then, he has released a trio of house hits that have been making waves in the industry. Tracks lik "Someday," & "The Beginning," showcase Ekonovah's prowess as a producer and further solidify his position as an influential figure in the electronic music scene.
With his distinctive sound, original vocals, and talent for turning adversity into inspiration, Ekonovah has an unstoppable momentum. As he continues to captivate audiences with his innovative approach to music production, Ekonovah is undoubtedly a force to be reckoned with in the world of electronic dance music. Keep an eye out for his future releases, as he is poised to shape the industry with his artistry and creativity.
Follow Ekonovah:
Instagram | Facebook | SoundCloud | Twitter