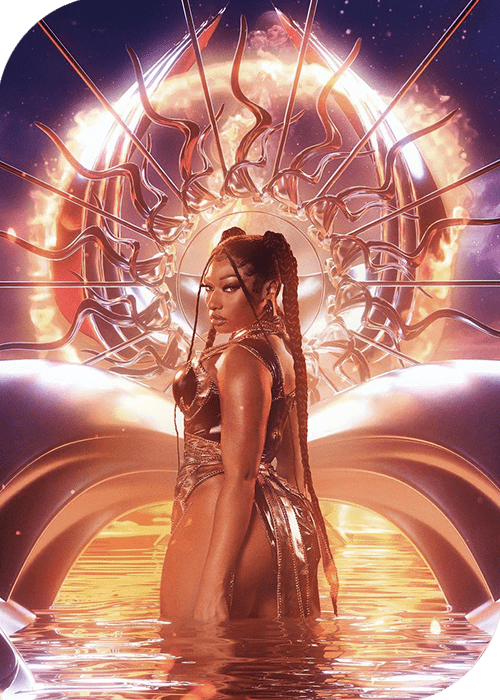 "ENTER THEE HOTTIEVERSE": MEGAN THEE STALLION KICKS OFF VR CONCERT EXPERIENCE
The Houston rapper Megan Thee Stallion and virtual reality concert platform AmazeVR recently linked up for 'Enter Thee Hottieverse.' The tickets are live now.
The attendees will be wearing 'Hottie Mounted Displays' VR headsets, provided by them, and wait for THEE HOTTIE at the VR Hottieverse lobby. The multi-song performance from Megan is guaranteed by the AmazeVR team. The U.S. tour kicks off in Los Angeles on April 5 and ends in New York on July 3. Check out the full list of the dates below.
'Virtual reality has always been an interest of mine and I'm glad that we'll be able to make history with this experience,' Megan shared her thoughts on the upcoming VR concert.
"Enter Thee Hottieverse" Tour Dates:
Los Angeles – April 5-10
San Francisco – April 21-24
Chicago – May 5-8
Dallas – May 12-15
Houston – May 19-22
Atlanta – May 26-29
Miami – June 2-5
Charlotte – June 16-19
Washington DC – June 23-26
New York – June 30-July 3