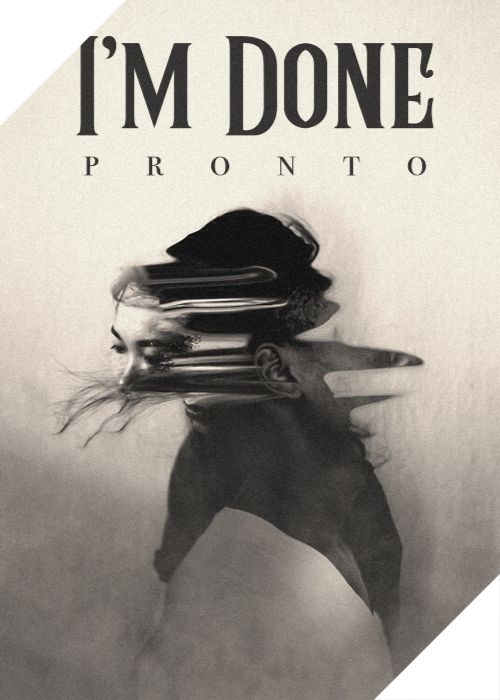 Exclusive Interview With Fast Rising Urban Creator Pronto
Tell us more about your experience of betrayal described in your new single "I'm Done".
I had multiple betrayals I was referring to in my latest single I'm Done. Some relationship problems that lost my trust like most people go through but as for the backstab that was a family member who took extreme measures to try and purposely hurt me and throw dirt on my name, and at that moment I knew even blood can betray you, so truly you can't trust anyone out here anymore.
In your opinion, is making a song about it a form of therapy? Please share your thoughts.
I tried therapy, with sitting and talking to someone and it just didn't work for me. I mean there's no knock on it at all, it might work for others but me sitting across from someone who truly didn't know what I was going through trying to give me advice wasn't making sense to me, but I realized I still need to find a way to get the hurt that's inside of me out because it just isn't healthy to keep it in and either listening to music that's relatable or making it does that for me, and its always better if I can make it to also help others.
Did your surroundings growing-up helped you shape your artistic development?
In a way I guess, I mean I grew up isolating myself when I'm going through something and just listening to music. I feel like having the vision, passion and creativity of being an artist is what made me who I am today.
Are you more of a recording artist, a performer or both?
I am definitely both! Recording for me is when I find all that hurt that's inside and put it in a song, but performing it is an amazing way for me to let go of that hurt forever, you definitely will feel the excitement and emotion when I'm on stage. I thrive off of the crowd!
What's the first thing you notice when listening to a new song?
First is the melody, if it has a catchy hook that can be in your head after the song is played, that is what makes me go back and hear it a different time, but obviously the song has to make sense it can't just be trash lyrics with a good melody. If I can't relate even a little it just ain't my type of music.
Would you like to collaborate with other artists, if yes please give us your Top 3 dream collabs.
Of course, I would love the opportunity to collab with Rod wave, Polo G, and lil Wayne.
Besides music, what are some of your favorite hobbies?
Huge Basketball and Football fan, so any type of pick up game I'm always down.
Any upcoming plans you'd like to share with our audience?
I have a lot more music coming in the near future, the next release will be August 19, 2022. I have a single coming out called "Dear Time" if you ever felt like you were robbed of time with loved ones, or just mad at time for anything, this song is for you. Time can be so precious, but it also can be evil.