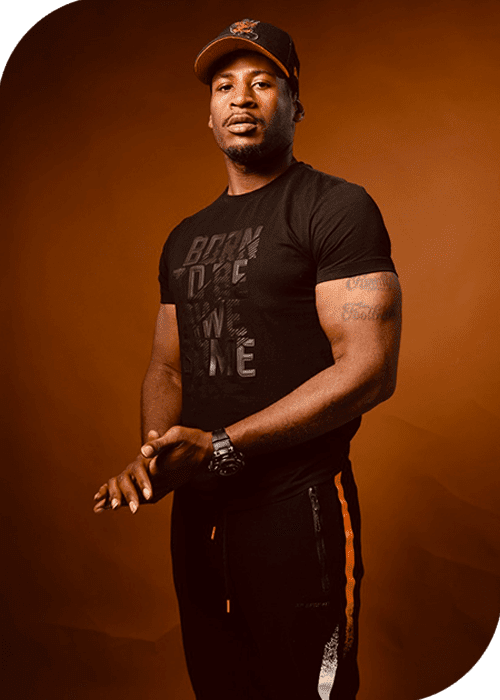 Exclusive Interview With Powerful Rapper King Keon
Talented Artist King Keon recently shared a new track called "ELITE", accompanied by a stunning music video in which he vents about a tough day to his therapist. The rapping is smooth, the music is just right, and the entire composition displays the artistry and skill of King Keon. We got the chance to talk to the artist about his singles "ELITE" and "Like Master P".
Tell us more about these two new tracks and what they represent for you. What inspired you to write these songs?
Elite is a dope record to me because of the time period I recorded it & the way it all kind of came together. I was writing how I really felt and what I was going through at that moment. I had just got back from Philly, then the Bronx (NY), then back to Jersey City from handling business. I was dead tired, so to keep myself awake in the car I was blasting the elite instrumental heading back to Jersey and freestyling a review of the previous 2-3 days out loud. The music industry is one thing, but the music craft is another. The metaphors , flow and delivery in Elite is one of my favorites.
"Like Master P" is another record I feel came together effortlessly. Probably one of the quickest songs I've ever written. My younger bro Ky Mon$y sent me the "Like Master P" track like 2 or 3 months before I made the song. I heard the track one time and knew it was a banger, then I didn't listen to it again until 3 months later. I wasn't in the head space to write with the type of energy I knew I wanted on "like master p" at first. I knew this record was supposed to be high energy, fun , talking that talk, but still party-based. At the time, my energy was darker , heavier and more gritty so I didn't even touch it. Fast forward a few months, enjoying the summer vibes, I visited Miami, LA, Vegas and a few other warm places and when I got to my hotel room I just felt like writing something, so I started going through beats in my email and that was the first one I clicked on. I wrote the song in about 10 minutes. This song is dope because it was inspired by an interviewer saying my hustle and my label reminded him of the Master P of the north.
Could you share with us some of the most interesting and fun moments of the music video shootings?
Elite was actually the second video I shot that day. We were in grind mode mid-pandemic. Everything was shut down, COVID was at its height, we were still somewhat in lockdown/ quarantine, truly survival of the fittest; it was a crazy time. The Streets were going crazy really, and no one knew what was next so as a unit we decided, let's not even worry about what's next, let's get as much done as we can now. I shot about 6 videos in that one week , "Elite" and a song we dropped called "Amen" being on the same day. Dolo Filmz @dolofilmz shot all 6, we were in grind mode.
The "Like Master P " video had a huge turnout, a lot of good vibes and great energy people came out. We wanted to do something that had a cinematic feel and Rock Davis (director) definitely brought it to life. Executive produced by my father (Keek) , Produced by my younger bro (Ky Mon$y) it was a family function. We're heavy in trucking too (18 Wheelers) so it was fun combining that with the music and bringing it all together on screen.
What drove you to become a rapper? How did it all start?
I've loved music since I was a kid, but my passion was always boxing and football. When I was like 18years old I told a few of my teammates at the time, "if I ever had time away from Football to pursue music I would."Literally two weeks later I got kicked out of school for an altercation, and had all the time I needed. That time period was rough. I was looking to find myself again because I knew I was meant to do big things, but I felt like I had thrown all my hard work away, landing me right back in the hood where I started. This is where King Keon was born.
How would you describe your own sub-genre and style?
I would say I'm the definition of an artist. The flows and beats are cool but what's being said? How are you unique? Why are you relatable? I use my life's experiences to make music. I write about the good, the bad, the highs and lows. The only way to really get it, is to listen to my music. I'm always evolving as a person, just like everyone else, and it's reflected in the music. I don't try and be something I'm not , I say what I mean and I mean what I say. Being versatile as an artist & as a writer has allowed me to let the world into my life and my environment. I have a big voice & a big story, it's my job to help others through my experiences and music.
What is your most memorable moment as an artist?
Everyone thinks it's the biggest of moments that you remember but for me it's the small things. Like the first time my mother heard me on the radio, my first time doing a show at SOB's and my whole family coming out to support or just taking on this shady industry back to back with my pops, just us versus them. Those are the things that are huge to me.
What artists have influenced you the most?
I listened to a-lot of artists when I was young, all of them influenced me in one way or another. If I had to do a top 3 of just favorite artists, I would go Dmx, 50 Cent , Lil Wayne.
Who would be your dream collab with and why?
So many people I would love to work with , but for me a dream collab would be Dr. Dre. He puts together flawless projects. I think a King Keon x DR. Dre body of work would sound next level.
What's next for King Keon?
Lately I've been worrying less about what's next and more about what's now. I've lost a lot of people and know tomorrow is never promised , so Right now we're pushing Elite and Like Master P to set up for everything else I got in store for fans. We're gonna keep doing that and get ready for a series of singles/mixtapes coming this year. Expect better videos, better music , more fitness, health & wealth tips and bigger moves.
Follow King Keon on: Instagram – Spotify – YouTube – Facebook