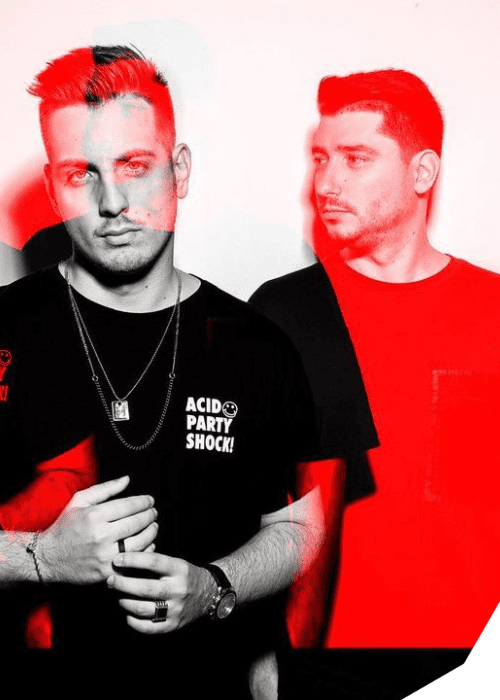 House Music's New Trinity – Stadiumx, Azahriah, and Sam Martin Enthrall Fans with "Heaven" – Out Now
Pop meets House, House meets Pop, "Heaven," a collaboration between Stadiumx, Azahriah, and Sam Martin is out now and its numbers are telling its truth. The dynamic duo from Hungary, Stadiumx, and the talented Azahriah, join forces to create an enchanting musical backdrop that perfectly complements the captivating vocals of American electronic dance music artist, Sam Martin. Released by Warner Music, "Heaven" is a wistful and ethereal summer anthem that effortlessly blends the feel good vibes of Pop music, with that groovy soulful house electronica.Delivering fans a truly unique sonic experience.
"Heaven" masterfully combines groovy dance beats with pop influences, resulting in a song that is both nostalgic and ideal for the summer season. Sam Martin's impressive vocal range harmonizes flawlessly with the melodious and pop-infused sound, resulting in a composition that evokes a sense of longing while providing an uplifting vibe. The introspective ambiance of the track invites listeners to immerse themselves in the exploration of the complexities and emotions associated with past relationships.
Accompanying the release is a visually stunning music video featuring the collaboration of renowned automaker Cupra. This partnership between Stadiumx and Cupra not only highlights their long-standing friendship but also adds an extra visual dimension to the music. Backed by Warner Music Poland, Azahriah's debut on a prominent label marks a remarkable beginning to his musical journey.
For more than a decade, Stadiumx, DJ/producer duo based in Budapest, has been making waves in the progressive and future house scene. Their 2014 hit single "Howl At The Moon" featuring Taylr Renee achieved platinum status and propelled them to international recognition. Since then, Stadiumx has continued to impress with numerous releases and collaborations with renowned musicians such as David Guetta and Cash Cash.
Hailing from New York City, the gifted singer, songwriter, and composer, Sam Martin, lends his "celestial" vocals and instrumental prowess to "Heaven." His collaborations with artists like Maroon 5, David Guetta, and Jason Derulo showcase the vast range of his talents. Martin's Grammy-winning contribution to Ziggy Marley's "Fly Rasta" further attests to his musical brilliance. Notably, his duet with Jason Derulo on "Want to Want Me" holds the distinction of being the most-promoted song in the history of American current hit radio.
Hungarian artist and producer, Azahriah, has garnered immense success through his distinctive musical style that effortlessly blurs the boundaries between pop and dance music. His abilities have earned him the coveted "Best Local Act" title at the MTV Europe Music Awards, and he has graced the stage of the Sziget Festival alongside superstars like Justin Bieber.
The triumphant "Heaven" stands as a testament to the collaborative efforts and undeniable synergy of its three featured artists: Stadiumx, Azahriah, and Sam Martin. Each performer contributes something extraordinary to the composition, resulting in a mesmerizing and captivating track from start to finish. As "Heaven" takes flight, it will undoubtedly serve as a compelling testament to the artists' ability to create remarkable musical moments through their harmonious collaboration.
About the Track
"Heaven" by Stadiumx, Azahriah, and Sam Martin is an exclusive release under Warner Music. Immerse yourself in the enchanting sounds of this extraordinary masterpiece, and allow yourself to be transported to a musical paradise. These exceptional musicians have joined forces to create an auditory experience that will undoubtedly captivate listeners worldwide.