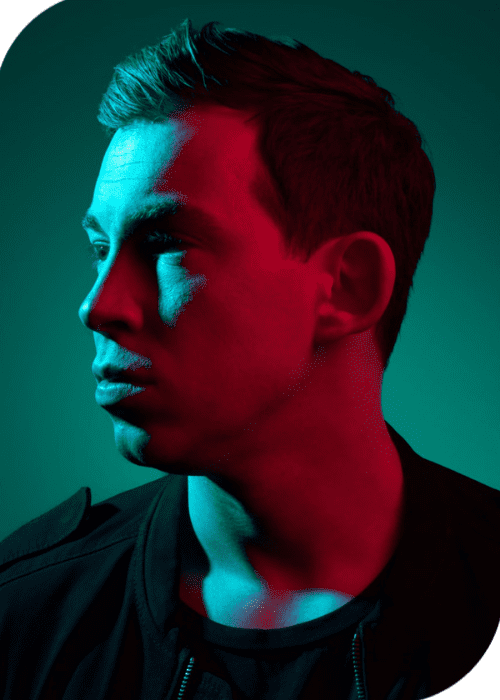 Hardwell Unleashes The Vocal Tech Banger of the Year "Anybody Out There" Now Out
Hardwell, the mastermind behind the groundbreaking album "REBELS NEVER DIE" and a record-setting tour, is back with a banger. The acclaimed DJ and producer has just released an homage to the days of Happy-Hardcore & the sci-fi hard tech of the 90s with "Anybody Out There." Teaming up with DJ/producer Azteck and vocalist Alex Hepburn, Hardwell combines his edgy production style with a vocal-driven sound that is destined to set both dancefloors and airwaves on fire this summer.
In a recent statement, Hardwell expressed his love for vocal-based electronic music, emphasizing the magical moments that big vocal tracks create on the dancefloor. With Azteck's remarkable production skills and an impeccable ear for a topline, it was clear to Hardwell that a collaboration with him would result in a scorching summer release. However, the track needed the perfect voice to complement the distorted topline, and Alex Hepburn's unique raspy-pop pipes fit the bill perfectly.
"Anybody Out There" holds a special place in Hardwell's heart as he yearned to infuse his new, harder-edged, and techier style with a vocal-driven anthem. The track required the right emotion, chords, and arrangement balance to fit into his current sound, and the end result is a genre-blending hybrid that showcases Hardwell's versatility and creativity.
The song itself is an irresistible groove that takes listeners on a journey. With its old-school vibe, characterized by a thick bassline and floaty breaks synths, "Anybody Out There" captivates with its undeniable rhythm. Hardwell's signature techno-driven direction meets a pop sensibility, creating a dynamic contrast that keeps the track fresh and exciting.
The lyrics of "Anybody Out There" playfully explore the idea of extraterrestrial encounters and the allure of being "high". The infectious chorus and catchy verses, sung by Alex Hepburn, elevate the track to new heights, capturing the essence of that magical moment a big vocal song has on a festival crowd, mentions Hardwell.
Hardwell continues to prove his status as a trailblazer in the electronic music scene with each release. "Anybody Out There" showcases his ability to merge different elements and genres, creating a sound that is uniquely his own. As fans eagerly devour this latest offering, it's clear that Hardwell's musical journey is far from over.
Prepare to be transported to another dimension as Hardwell, Azteck, and Alex Hepburn take you on a sonic adventure with "Anybody Out There." It's a high-energy anthem that merges the best of Hardwell's innovative production style with an undeniable pop appeal.
So, buckle up and get ready to dance, because with Hardwell, you never know what sonic surprises await you.