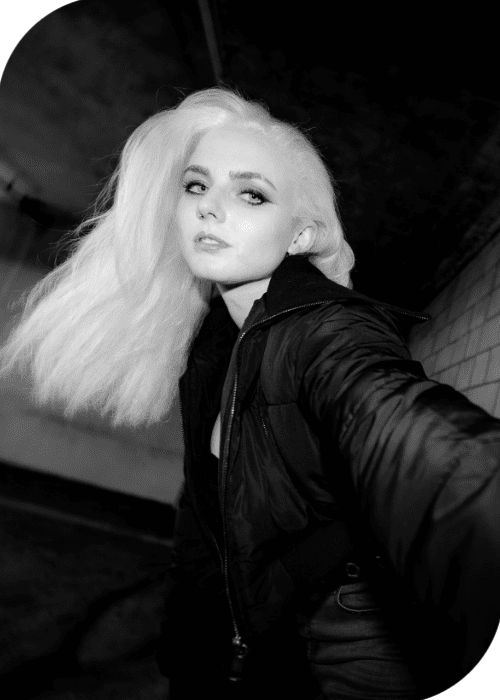 LUPA Releases her Call of the Wild "Born a Beast" on mau5trap Records
Ravers, shufflers, and party animals come one and all, it's time to join the pack behind this year's Alpha dance floor controller. Dropping February 16th on all major outlets, LUPA's Born a Beast is the banger you wished you had for Valentine's day. With 7 minutes and 38 seconds of pure techno goodness, this peak-time marvel is LUPA's second release of 2023 which reaches in deep and pulls out your inner feral spirit.
LUPA has been on a warpath since the release of her debut EP Insatiable with mau5trap in 2021. The 5 track foot-stomping journey, set the stage for LUPA's unique fusion of that dark UK underground style, and the feel-good filter game we find across the Atlantic. At 133 bpm, Born a Beast combines deep subs and synth orchestral drop to deliver an engaging, hook-ready track that settles the dopamine tab at the 4am marker. With a soft introduction in D-minor and easy integration to any soundscape, we have a feeling at Sweet n Sour that Born a Beast is the missing link to a lot of dance floor setlists.
With a polished style and battlefield medals from some of the world's top clubs and warehouses, LUPA is an electrifying force to be reckoned with in the techno scene. Her musical compositions have been making waves with bass-driven beats and atmospheric synths. With a production style that blends cutting-edge technology with raw, organic energy, LUPA has quickly established herself as one of the most exciting new talents in the game.
Don't take our word for it, check out her most recent set from DTLA. a 54-minute journey of absolute techno bliss. From her earlier releases like God Complex feat. SGAR and The Day You Left Me LUPA has engulfed fans in the mystery of tension and release, building up to explosive drops that leave audiences breathless. With each new track, LUPA pushes the boundaries of what's possible in electronic music by masterfully infusing every track with elements from Techno's wide tree of sounds.
Born a Beast, out on the 16th of February on Beatport and wherever music is sold. For more information about this show-stopper's upcoming gigs subscribe here.