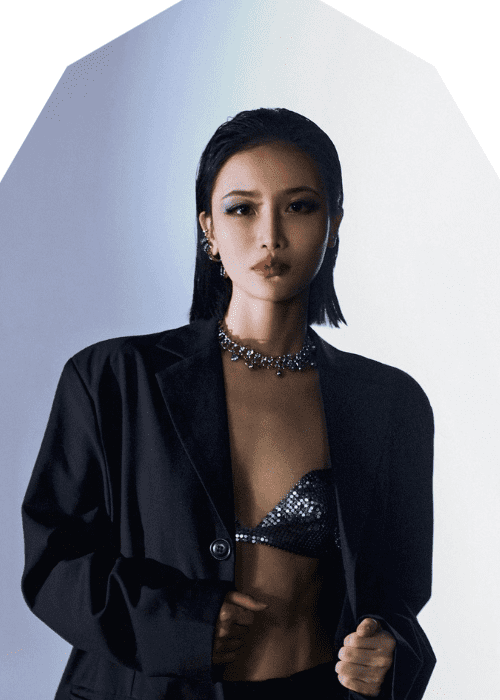 Dark & Delightful DJ DEE Drops Newest EP "DANCE!" on mau5trap
LA-based techno producer and DJ, DJ DEE, just released her debut EP "Dance!". Raising pulses since January 6, and released by the infamous mau5trap, DEE has now become a regular with the label and has captivated audiences with her big room techno hits. The EP is a combination of her last releases "Let's Move", "Don't Stop Now" and the title track "Dance!"
"Dance!" is a high-energy techno track complete with a leering high-hat, stomping baseline and DJ DEE's signature dark vocal appearances. The track is a dancefloor smash with its infectious rhythm and high-octane, pulsating energy.
Released last month as a single, "Let's Move" combines a variety of acid elements, hypnotically sexy vocals, and psychedelic synths to build the perfect techno mood. The commanding voiceover, leads the listener through the club right at the beginning of the track and pipers them to "move closer to the backroom."
In a recent interview, DJ DEE revealed that she draws inspiration from a variety of artists, including FISHER and Amelie Lens. She describes her style as a DJ and producer as being full of energy, with a focus on expressing her attitude towards the world through rhythm and movement.
"Dance!" by DJ DEE is a must-listen for anyone who loves high-energy techno tracks. With her unique style and talent, SweetnSour can't wait to get a hold of DJ DEE's next live set!
Check out this massive EP below!
▶︎ DJ DEE online:
Instagram
▶︎ mau5trap online:
mau5trap.com
mau5hop.com
Facebook