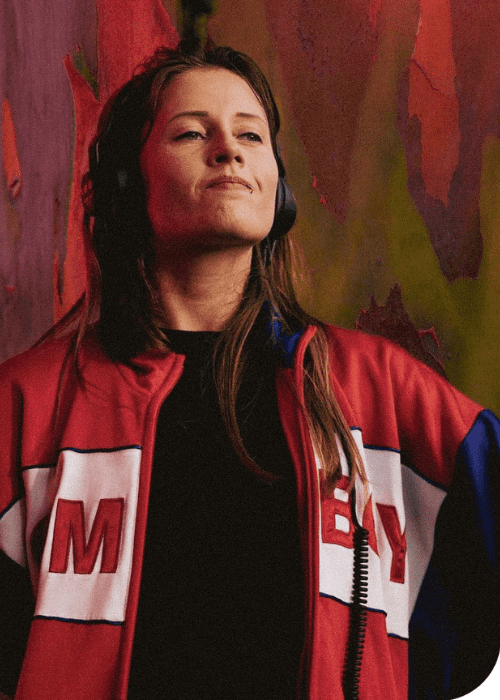 Charlotte De Witte Makes History On The Ultra Music Festival Main Stage
Ultra Miami's Mainstage is known for hosting some of the biggest acts in the world, and this year, techno took center stage. Charlotte de Witte, a renowned techno queen, was one of the most anticipated acts at this year's festival. And on Day 1, she did not disappoint, proving that techno belongs on the Mainstage.
Charlotte de Witte brought her unique productions and tracks from her label KNTXT to the stage, showcasing her talent and energy. Despite her short set from 06:15 pm to 07:15 pm, she made the most of her time, captivating the crowd with her massive soundwaves. The set started with a strong rhythm that immediately got the crowd moving. The first track was the beautiful intro mix of "Send the Signal" from Erso's 2022 EP.
This was followed by a sound full of urbanism with a phenomenal vocal that became one of the most sought-after tracks of the night. Charlotte also played two tracks from Alignment, a KNTXT artist, including 'Nothingness' from 2020 and 'Deep Space' from the upcoming EP 'Close Your Eyes' set to release on March 31. "Reflection," Charlotte's collaboration with Enrico Sangiuliano, was a standout track that she has been featuring prominently in her performances.
The award-winning remix of "The Age Of Love" by Sangiuliano and Charlotte also drove the crowd wild. Charlotte surprised everyone with a version of 'Imagination', a classic by the Belgian dance music group Milk Inc.
DJ Jordan, a German techno artist, was mentioned twice in the set, and it was to the sound of his "Positive Vibes" that Charlotte de Witte's majestic set ended. Her hour-long set was a showcase of the finest techno and offered fans some of their favorites, leaving a huge buzz about some delicious IDs.
Check out Charlotte de Witte's Ultra Miami 2023 set below.