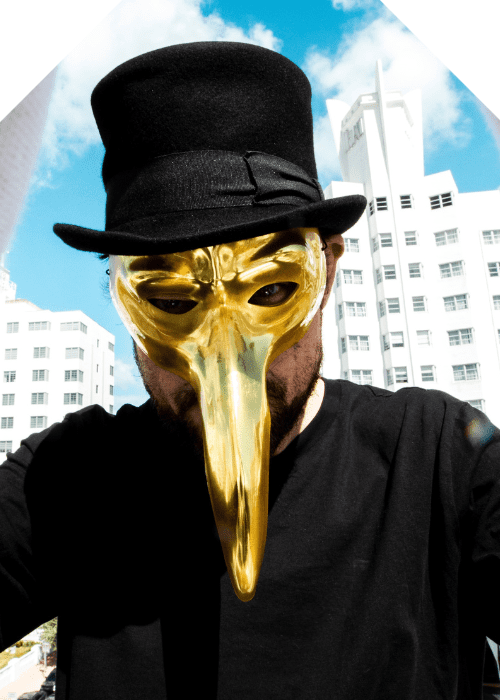 Claptone Introduces New Label With "Euphoria" Single
Claptone, the mysterious DJ, producer, and enigma, has launched his very own label called Golden Recordings, and he has released "Euphoria" as its inaugural single.
Claptone has come out with a bang, delivering a classic keyboard riff to an anthemic house beat for the first single of his new label. With intricate percussion, long snare build-ups, and huge bass-heavy drops, "Euphoria" is sure to be a crowd-pleaser and embodies the club scene focus of Golden Recordings.
Over the past eight years, Claptone has released three artist albums and many hit singles, including "No Eyes," "Heartbeat," "Under The Moon," "Queen of Ice," and "Just A Ghost." Known for his remix work, he has also reimagined tracks by Gregory Porter, Elton John, Dua Lipa, Gorillaz, Mark Ronson, Depeche Mode, Ava Max, Rufus du Sol, Pet Shop Boys, Michael Kiwanuka, Rag'n'Bone Man, New Order, and more. With millions of plays on YouTube and over four million monthly listeners on Spotify, Claptone's uplifting and vocal-heavy style of house music has become a fan favorite.
Speaking on his decision to launch his label and the appropriate single to celebrate, Claptone said, "I felt it was time to produce a straight up, fully instrumental club track, to start off my new label Golden Recordings properly. You could say I wanted to let the music speak for itself, and sonically evoke a feeling of intense excitement and pure bliss. It's highly contagious, but luckily it's "Euphoria'."
Stream "Euphoria" above.