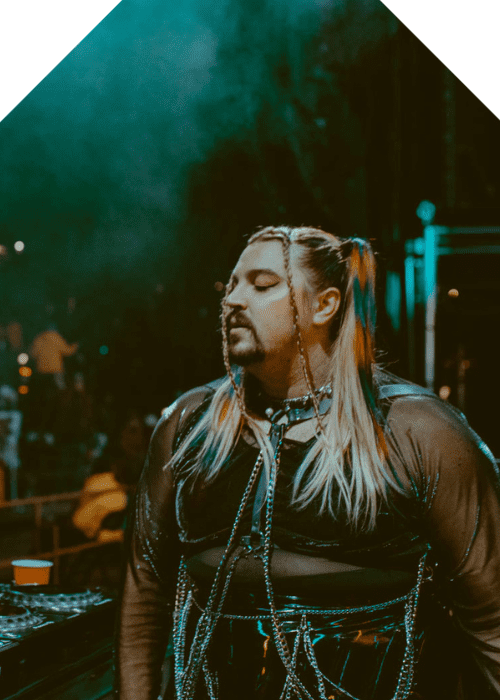 "Stomper": A Filthy Trap and Hip-Hop Collaboration by Wreckno and Eazybaked
Wreckno and EAZYBAKED have teamed up to create "Stomper," an electrifying new track that brings together the talents of two rising stars in the world of bass music.
"Stomper" is a prime example of the cutting-edge, boundary-pushing music that continues to emerge from the experimental bass scene. With its bold sound design, infectious vocals, and undeniable groove, the song is a huge bass and hip-hop hybrid that is sure to leave fans raving.
The track begins with a muted melody that gradually builds in intensity, setting the stage for the explosive verses that follow. Wreckno's unapologetic lyrics, which touch on themes of self-expression and proving doubters wrong, are delivered with a raw energy that perfectly complements EAZYBAKED's driving rhythms. From there, "Stomper" unleashes a barrage of deep, pulsing basslines, glitchy sound effects, and intricate percussion that will transport listeners to a futuristic dancefloor.
As one of EDM.com's Class of 2022 stars, Wreckno is known for their bold vocal style and infectious energy. Meanwhile, EAZYBAKED is renowned for their heavy-hitting experimental trap beats, which have earned them a loyal following in the bass music community. Together, they have created a track that is both cutting-edge and accessible, showcasing the best of both artists' talents.
With its bold sound and infectious groove, "Stomper" is sure to be a hit with fans of experimental bass and hip-hop alike. As Wreckno and EAZYBAKED continue to make waves in the music industry, fans can look forward to more boundary-pushing collaborations from these two rising stars.