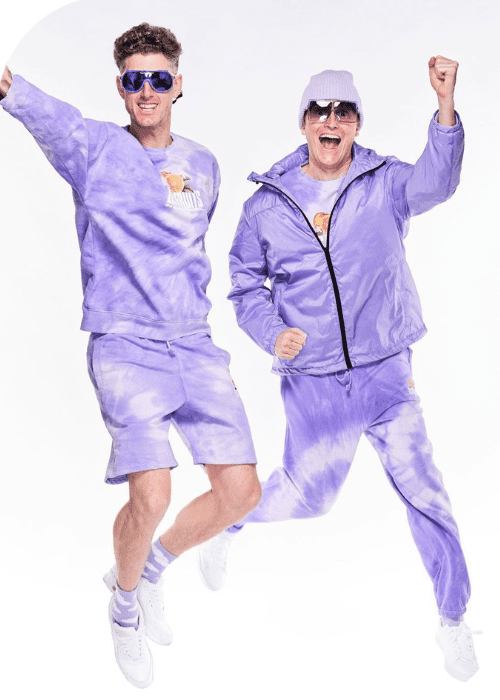 SkiiTour & N2N Team Up for The Ultimate House Release of 2023, "Slip N Slide" Out Now!
Whistler, Canada's DJ/production duo, SkiiTour, and house music sensation N2N have teamed up to deliver the all-day-all-night banger "Slip N Slide." The song is perfect for dance floor openings and will have listeners gyrating like a band of "No-Bones Jones"
SkiiTour, known for their feel-good house music and retro ski aesthetic, have gained recognition from some of the biggest names in the industry, including Diplo, David Guetta, and Martin Garrix. Their annual après-ski parties at Shambhala Music Festival have become legendary, and their tracks have been praised by fans and critics alike for their energetic and upbeat sound.
N2N, on the other hand, has become known for his marathon sets fueled by infectiously energetic house music. He has received praise from Billboard for his sets at Burning Man and has performed for a global audience in New York's Mixmag Lab. N2N's groovy feel-good style has landed him major label signings, and his gospel-powered collaborations with LEFTI have received support from some of the world's biggest DJs.
Beyond the decks, N2N has become an outspoken advocate for mental health and suicide awareness, using his platform to break down the stigma associated with depression and encourage others to speak freely. In his spare time, he tends to his gargantuan plant collection and spends time with his cats, Bucket and Shoe.
"Slip N Slide" brings together the talents of these two dynamic artists, delivering a high-energy house groove that is perfect for getting the party started. The track features catchy vocals and a pulsating beat that will keep listeners moving all night long.
Hau5trap has done it again, releasing the monster track "Slip N Slide" by SkiiTour and N2N is a must-listen for anyone who loves groovy house music. With their unique styles and talents, these two artists have created a track that is sure to be a hit on dancefloors around the world.
▶︎ SkiiTour online:
instagram.com/SkiiTour
facebook.com/SkiiTour
twitter.com/SkiiTour
youtube.com/user/SkiiTour
@SkiiTour
▶︎ N2N online:
n2nmusic.com
instagram.com/n2nmusic
twitter.com/n2nmusic
facebook.com/N2Nmusic/
@n2nmusic
▶︎ Hau5trap online:
hau5trap.com​​
facebook.com/hau5trap​​
twitter.com/hau5trap​​
instagram.com/hau5trap​​