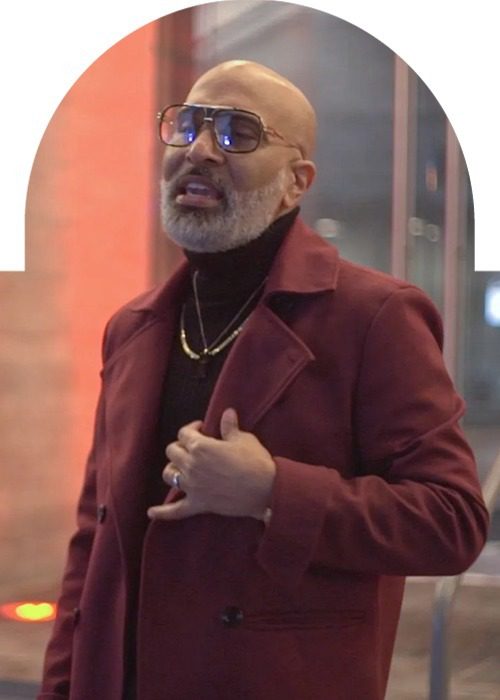 In-Depth Interview With Ahnwar Yancey, The Artist Behind "Praise Him"
A devoted singer-songwriter, Ahnwar Yancey is one of the most fascinating artists of our time. Ahnwar is dedicated to using his musical talents to share the "good news" of Jesus' saving power with anybody who would listen, with a special emphasis on today's generation. His music depicts his life experiences, both happy and bad, enjoyable and painful while praising and honoring God for His endless love, mercy, and grace. We've had the most amazing opportunity to interview him!
Big congratulations on the release of "Praise Him"! How was the process of creating this song? Were there any obstacles? If so, how did you overcome them?
I appreciate the congratulations! This was a song that actually started off as a very risqué R&B song. It was one of the favorites of those who knew it existed. However, when I was drawn to Christ in faith I had written off the majority of my catalog because I was under the assumption that this type of music had no place in my new Christian worldview. So it sat on a hard drive for a while as I struggled with how to deal with the restrictions I thought my new life placed on me. Long story short, I was encouraged by lots of great people that God was in the business of turning the profane into something usable for his Glory! This idea is a huge piece of the gospel message. This is who God has shown himself to be in all of scripture. Someone who makes the unclean clean. The God who makes all things new… Not all new things. This emboldened me to dust this song off and several others that I had turned my back on and resurrect them (so to say), but to do it with him in mind. So I gave it a shot and it didn't work out for a while. I was so used to hearing it the way it was it was hard to make it new. This song has been through so many iterations, but at the end of the day, and after lots of prayer, what you hear today is the version that got the people going. Myself included. Especially after my Man Magic Mike Smallwood got a hold of that guitar section.
Which genres and artists have influenced you the most?
I was really influenced by the old school stuff early on. I think we all have to assent to the fact that in our formative years our music tastes were inspired by our parents and what they wanted us to hear. So I had a lot of Mahalia Jackson growing up, Sam Cooke, Mighty Clouds of joy, some Classical music especially Pavarotti. Then I grew up a little and found the music collection they had hidden in that chest in Dad's office. In there we had Prince and Michael Jackson, Isaac Hayes, Donny Hathaway, Isley Brothers etc., Then as I started getting older and listening to the radio, rap really made a huge impression on me. I won't go down the laundry list of rappers but I will give my top 5 as it is today for me… Scarface, Jay-Z, Lil Wayne, Pac, and I know folks are going to hate it but Drake. Lol!!
Do you have artistic influences outside of music?
Probably not what you're expecting me to say but I believe there is a sense of art in tech. I love tech and electronics. The art, design and ingenuity that goes into your smart home, smart watches can tell that you've taken a fall, the fact that folks have created computers that fit in our pockets, and we can communicate with people across the globe in seconds, all the tech that's involved in the music making process. Our creativity and ability to invent is just a testament to the creator who made and designed us.
How do you think your environment has influenced your music?
Music is the window to an artist's soul. 9 times out of 10 when an artist opens up their mouth you're hearing what their environment and experience has produced. I used to belong to a group called S.O.L.E. It was an acronym for Singing Our Life Experience. Even though I do gospel centric music these days that principle never left. You'll see on my albums that I deal with a variety of things all stemming from either personal experience or the experiences of those around me. That's why this album is called 'My Therapy". This is how I get stuff off my chest and unpack my issues. And it's only going to get more transparent from here.
When were you aware of your talents as a musician and when did you decide to pursue it?
Music has always been a part of me. If you let my momma tell it, I've been singing since I was two. I don't remember so I don't argue with her but as long as I can remember music has been a vital part of my existence. Singing in the adult choir at church at a young age, all the little local events my Dad had me practicing for in my pre-teen years. Then learning I had a knack for creating original music (making beats) in my teenage years. Then finding out I had a knack for writing in my college years… There isn't a stage of my life where music has not only been present but evolving in some way. With that said, I'm really excited to see what God has in store for me musically in this decade of my life.
What is your ultimate goal with music?
I'm really trying to step into the producer space. You're going to find me doing more collaborating going forward. Don't get me wrong, the stage is fine, that's always going to be there, but I just really want to feed off the energy of others and change hearts with this gift of music. I also want to open up opportunities for the youth (and adults) in my community who don't have the resources available to achieve their musical dreams. The next Shirley Caesar is out there. The next Mahalia, the next Donny Hathaway and I want to help them realize their dreams. My church is opening up a studio specifically for this purpose. I think we're set to get things going this summer. So if anyone who lives in the Southern Maryland area wants to get down, holla at your boy. If there are any established artists who want to help in this effort or vibe with me on something personal, hit me up as well.