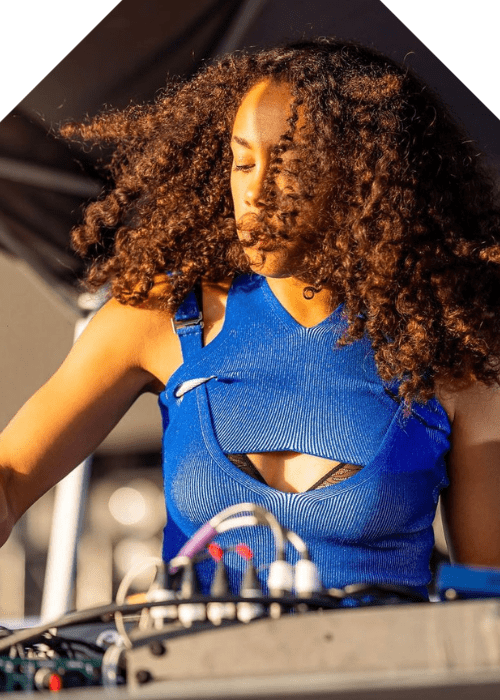 Jayda G's "Heritage" A Musical Journey of Cultural Celebration
In the world of music, there are artists who create, and then there are artists who transcend. Jayda G, the rising star hailing from Vancouver, Canada, undoubtedly falls into the latter category. With her highly anticipated sophomore album, "Heritage," Jayda G not only delivers an extraordinary musical experience but also pays homage to her roots and cultural background. This remarkable album serves as a testament to her talent, authenticity, and unwavering connection to her heritage.
Celebrating Heritage Through Music
"Heritage" takes listeners on a captivating journey through Jayda G's artistic evolution. Drawing inspiration from her mixed heritage, which includes Filipino and African-American roots, she skillfully weaves together various musical influences, creating a unique and mesmerizing sound. Each track on the album is a vivid representation of her rich cultural tapestry, blending elements of house, disco, soul, and R&B into an irresistible sonic tapestry.
Captivating the Audience
From the infectious grooves of the opening track, "Roots of Love," to the introspective melodies of "Journey to Self," Jayda G effortlessly captures the essence of her heritage and personal experiences. Her soulful vocals soar over vibrant production, enticing listeners to embark on a sonic adventure. The album boasts an array of infectious hooks, compelling lyrics, and infectious beats, leaving no doubt that Jayda G has crafted a collection of songs that are both heartfelt and captivating.
A Testament to Musical Brilliance
"Heritage" showcases Jayda G's exceptional talent as a singer, songwriter, and producer. Her meticulous attention to detail is evident in every aspect of the album, from the intricate instrumentation to the seamless production. With her flawless vocal delivery and poignant lyricism, she proves herself as a true artist, capable of crafting meaningful and emotionally resonant music. Each song on the album stands as a testament to her musical brilliance and her ability to push boundaries within the electronic music scene.
Label Support and Critical Acclaim
Released under the esteemed Ninja Tune label, "Heritage" has garnered widespread critical acclaim. Music critics and fans alike have praised the album for its innovation, cultural representation, and sheer musical prowess. Jayda G's ability to infuse her heritage into her music while maintaining a contemporary sound has undoubtedly struck a chord with listeners worldwide.
A bio of the artist
Jayda Guy, known professionally as Jayda G, is a Canadian house music producer and DJ. She is known for her eclectic mix of disco, funk, soul and house music, as well as her activism on environmental issues. She was nominated for the Grammy Award for Best Dance Recording in 2021 for her song "Both of Us". Her latest album DJ-Kicks was released on June 14th, 2023 by !K7 Records.