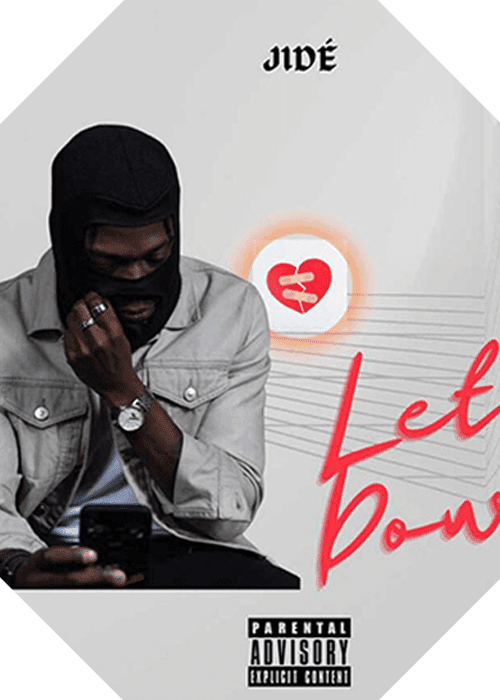 Jidé Drops a Hot New Track "Let U Down"
American rapper and producer Jidé released his newest single "Let U Down". And trust us he ain't letting us down.
The song starts with an intriguing intro, Jidé's smooth voice and deep emotions will get you hooked to it. His poetic verses remain immaculate throughout the song.
Tim Onawole aka Jidé was born and raised in Lagos, Nigeria. Since early childhood, music was always part of Jidé's life. Being enrolled in the nursery band, choirs and even piano lessons, all these nurtured his passion for music.
Jidé first started rapping at a young age. He used to record them over his mother's cassette tapes on their stereo. As years passed by, he got more into rapping and started producing instrumentals for local acts in Houston. He officially started releasing his own music on SoundCloud and Spotify in late 2017. Since then, he has released several singles and a debut album 'WHOISJIDE'.
Follow Jidé on: Instagram
Listen to "Let U Down" below: