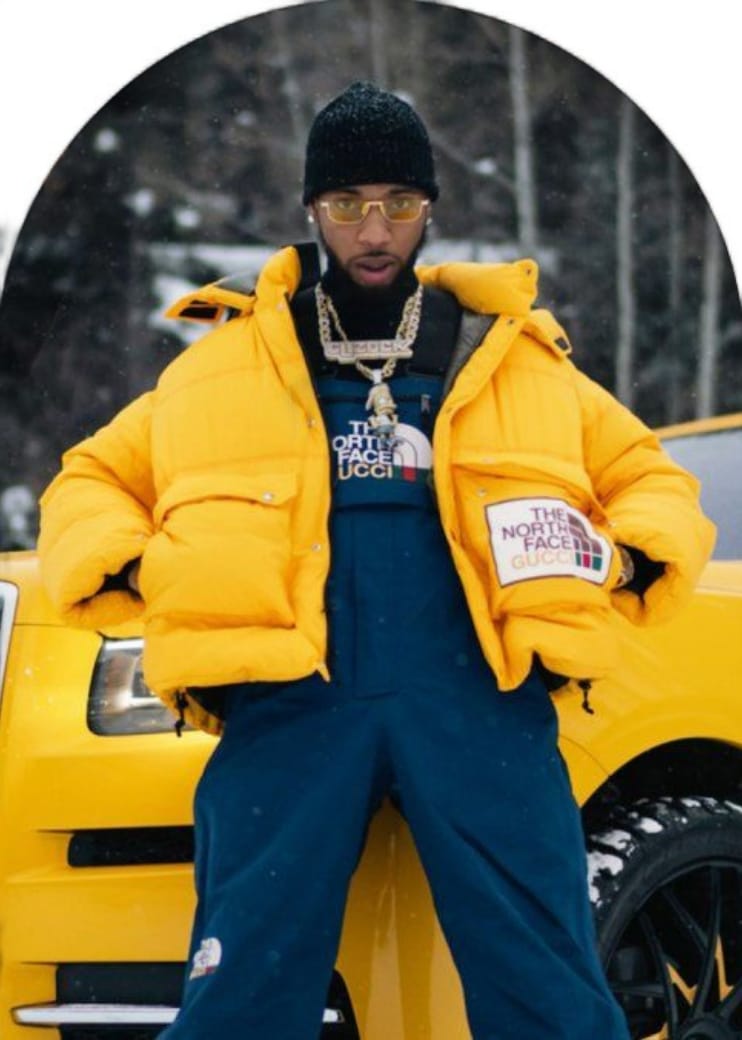 NEW MUSIC FOR 2022 Q2: 8 RISING ARTISTS YOU NEED TO HEAR
#1 Key Glock
Watch out for this talented rapper from Tennessee, US! Key Glock delivers cold, stark, uncompromising verses about sex, guns, and money. Updating the woozy, narcotic style of Memphis greats that came before him like Three 6 Mafia, Key Glock found success with critics, fans, and the charts with projects like 2020's Yellow Tape and two Dum and Dummer releases with Young Dolph. Following the 2020 mixtape Son of a Gun, he again paired with Dolph, hitting number eight on the Billboard 200 with 2021's Dum and Dummer 2, before releasing his sequel mixtape Yellow Tape 2. Check out Dolph's cuz here:
#2 Aaron Carter x 3D Friends

World-famous Aaron Carter and 3D Friends are making waves in the pop music scene with a fresh song called "She Just Wanna Ride," a fruitful collab that is one of many on Carter's album Blacklisted. Aaron Carter is a multi-platinum singer and is listed by the Guinness Book of World Records as the youngest singer to have four consecutive top ten singles. 3D Friends, who joined in on the writing and production process for multiple songs in Blacklisted, has had his work featured in various MTV projects including World of Jenks, Underemployed, The Pauly D Project, and Punk'd, in addition to ABC's Revenge and Bravo's Gallery Girls. The vibration and frequency emitting from their new track is everything. Check it out:
#3 BriGuel
The much-loved couple artist BriGuel is about to go big, dropping fresh music left and right. Their most recent single "Lately" has garnered lots of attention from fans and critics alike. The melodic, positive song truly serves BriGuel's genre-borderless fame by combining conscious rapping and powerfully charged vocals in the chorus. BriGuel said: "From the notes in a musical score to those given on a script or a set, we put our heart and soul into everything we do, developing and delivering powerful stories that drive emotional impact." Indeed, all of their work is focused on speaking words of encouragement to the world through art. This includes singles like "Looking For Answers", "Life Is A Lesson", "Without Darkness" and more. If this is where music is heading- we are so excited. We legitimately need more Briguels. We're in sync. Stream Lately here:
#4 BEAUZ
Another duo on the list, BEAUZ is an innovative two-act project that recently shared "Not A Bad Guy" featuring BSY. BEAUZ (pronounced bowz) composed of Bernie and Johan are versatile classy rockstars who decide their own destiny. Proving themselves to be virtuosos of music production, the duo quickly caught attention from top power players in the industry, landing them multiple official remixes. Most notably, their Happy Now remix has become a staple in Zedd's DJ sets. Highly impressed! Great wordplay, great flow, all around quality!
#5 TheHxliday
TheHxliday shares "DOSES", another beautiful single that has already gathered hundreds of thousands of fans. At an early age, TheHxliday decided to leave Joppatowne High School and go through homeschooling in order to dedicate more time to elevating his craft. TheHxliday isn't just a singer, a songwriter or a producer, he is alien with an out of this world vibe seen in not only the synths in his sound but the swag in his style. TheHxliday's energetic sounds transcends the standards heard in today's music, making it impossible to categorize the supernova. The whistling is everything too! Watch the video here:
#6 Eva Marie
Natural-born artist, Eva Marie is making her name known in the r&b scene. Her latest single "Closer" is a wonderful depiction of talent, stunning vocals, and an overall artistic approach to music production. Never chasing after trends, Eva Marie creates what she feels, always keeping things raw and authentic. Boasting powerful vocals and a flawless taste, she manages to connect with her audience on an emotional level, delivering a top-notch production each time. This artist is different. The game needs her IMMEDIATELY!
#7 Eva
Eva Shaw dazzles crowds with yet another remix "RAW" with G Milla & Jaay Cee, a song off her upcoming EP. With remixes for Rihanna, Ludacris & Fifth Harmony going strong, Eva continues to get the nod from successful artists looking for her spin on their original tunes.
#8 Lucianne
Stunning British-Nigerian singer and actress Lucianne is on the rise. Her recently released single "More" has drawn much attention to the artist who is not only talented but also extremely passionate about her art. As a proud Nigerian who loves football and is the co-owner of Atlantic Business Football Club, Lucianne also announced a giveaway challenge to discover fresh talent in the Nigerian football scene. Finally, a good artist getting recognition! We see that green and white to represent Nigerian roots! This a fye fye!! 'More' gives us goosebumps EVERY PLAY!