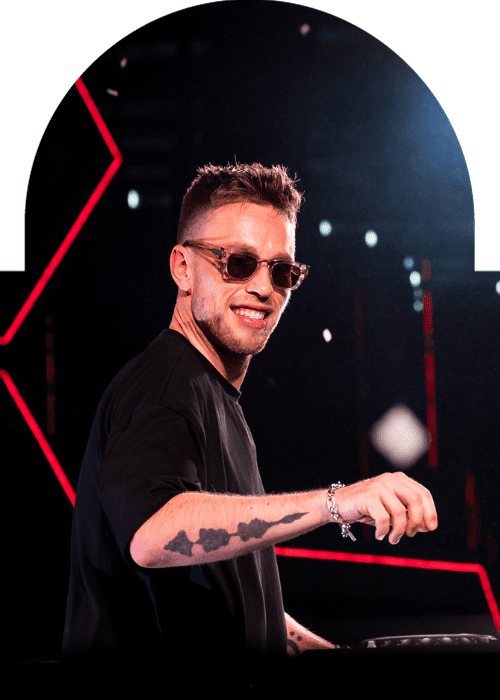 Nicky Romero Unveils First-Ever Solo Concert "NightvisioN"
Celebrated electronic music artist Nicky Romero is set to embark on a remarkable musical journey with his debut solo open-to-close concert titled "Nightvision." Fans have eagerly awaited this extraordinary event since Romero first announced it in March. The concert is scheduled to take place at the AFAS Live Hall in Amsterdam on December 2, 2023. For those who missed out on advanced tickets, the anticipation is about to reach new heights as official ticket sales are on the horizon. Romero took to Instagram to share the news through an exciting reel, revealing that ticket sales will commence on Monday, August 14, 2023, at 12 PM CEST.
The announcement video was an electrifying spectacle, featuring an unidentified figure speeding through the wooded countryside of Amsterdam. Interwoven with clips from Romero's previous festival appearances, the video exuded excitement that is sure to ignite fans' enthusiasm and drive them to experience Romero's captivating performance. The video also offered a glimpse of the AFAS Live venue, providing a sneak peek into the immersive atmosphere that fans can expect. The culmination of the video revealed the enigmatic motorist to be none other than Romero himself, bathed in deep blue lights, as he declared his intention to take the audience on a journey through time.
"I'll bring you back into the past and guide your way into the future," Romero stated, emphasizing the significance of the event. "The end of an era. The beginning of a whole new world of musical possibilities. This is Nightvision."
Fans eager to secure their spots for this memorable experience can take advantage of pre-registering for Phase 2 tickets, set to be released on Monday. By visiting Romero's website and completing the registration process, fans will receive an email notification as soon as the tickets become available. This exclusive pre-release registration ensures that dedicated fans will be among the first to secure their tickets and be part of Nicky Romero's transformative Nightvision concert.