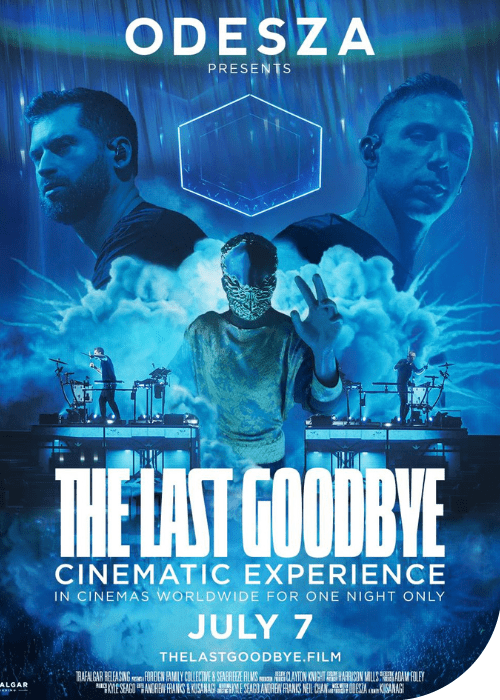 ODESZA Announces Immersive Concert Film: 'The Last Goodbye Tour'
The electronic music duo ODESZA is set to capture hearts yet again with their latest project: an immersive concert film titled "The Last Goodbye Tour". The film, announced on May 26, 2023, documents their farewell tour, giving fans a behind-the-scenes look into ODESZA's final tour performances and their intense preparation process. It promises a riveting experience, showcasing not just the duo's musical prowess, but also their innovative approach to live performance.
ODESZA's immersive concert film aims to recreate the powerful, electrifying ambiance of their live shows, allowing fans to relive those moments or experience them for the first time. The film will feature dazzling visuals and spellbinding performances that highlight the duo's unique blend of electronic and indie-pop music. Fans can expect to see their favorite songs brought to life through ODESZA's spectacular audio-visual production.
The announcement of "The Last Goodbye Tour" film is a special treat for fans who have missed ODESZA's live performances. The duo is known for their unforgettable shows, filled with rich visuals and a stunning soundscape. This film offers fans the chance to witness the magic of ODESZA's performances from the comfort of their homes.
"The Last Goodbye Tour" serves as a testament to ODESZA's impact on the electronic music scene and their commitment to providing their fans with extraordinary experiences. As we wait for the film's release, we can't help but look forward to the opportunity to see ODESZA's captivating performances once again.