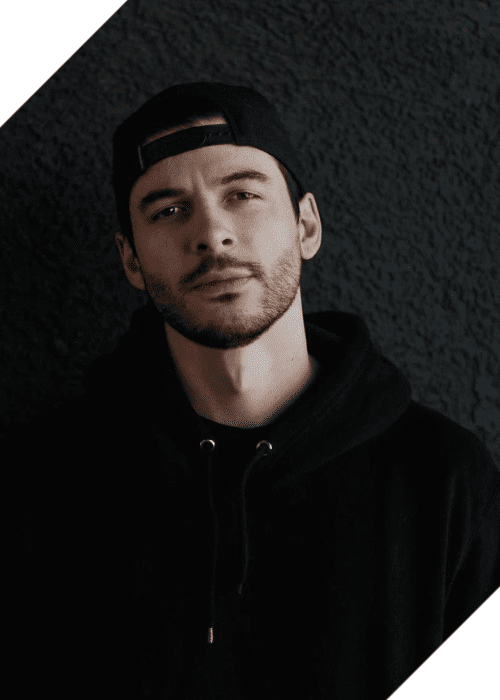 Unveiling Dustycloud's New Release – "Me Veo" on mau5trap Records
One of mau5trap's heavy hitters has now gone live, "Me Veo" by Dustycloud is the techno knee jerker all dancers yearn for. Dustycloud is set to make waves in the industry.
"Me Veo," Dustycloud's much-anticipated release on mau5trap records, is a sonic masterpiece. The song embodies a fusion of techno, psychedelic step, and hard house, resulting in an exhilarating and fast-paced experience for listeners. With its deep drops and infectious beats, "Me Veo" takes the audience on a captivating musical journey that showcases Dustycloud's exceptional production skills and ability to create an immersive atmosphere.
Dustycloud has already caught the attention of some of France's most renowned electronic music artists, including Tchami, Malaa, Snake, and Mercer. These esteemed artists have recognized Dustycloud's talent and have actively supported him by featuring his tracks in their radio mixes. Furthermore, Dustycloud holds the distinction of having the highest number of Confession releases among all artists, with an impressive tally of eight releases under his belt. His consistent growth and recognition within the industry highlight his immense potential as a rising star.
In 2014, Dustycloud, whose real name is Tom, embarked on a musical adventure, driven by his surroundings and a passion for the Parisian club scene. Inspired by the vibrant atmosphere and motivated by the discovery of new sounds, Tom launched the Dustycloud project. His main goal was to create music that would serve as a conduit for expressing his emotions and connecting with others through his compositions.
With over 4 million plays in the past year alone and previous releases on labels like Owsla, Dustycloud has firmly established himself as one of the most promising up-and-coming artists. His dedication to his craft, combined with his exceptional talent, has set him apart from his peers, and his relentless pursuit of musical excellence continues to garner attention from fans and industry professionals alike.
Dustycloud's recent release, "Me Veo," marks a significant milestone in his artistic journey. With its fusion of techno, psychedelic step, and hard house elements, the track promises to captivate listeners with its high energy and immersive experience. Dustycloud's talent and commitment to his craft have earned him recognition from industry heavyweights, solidifying his position as one of the most promising House producers of our time. As Dustycloud's star continues to rise, his unique sound and artistic vision are sure to make a lasting impact on the electronic music scene. Check out "Me Veo" below and immerse yourself in Dustycloud's musical world.