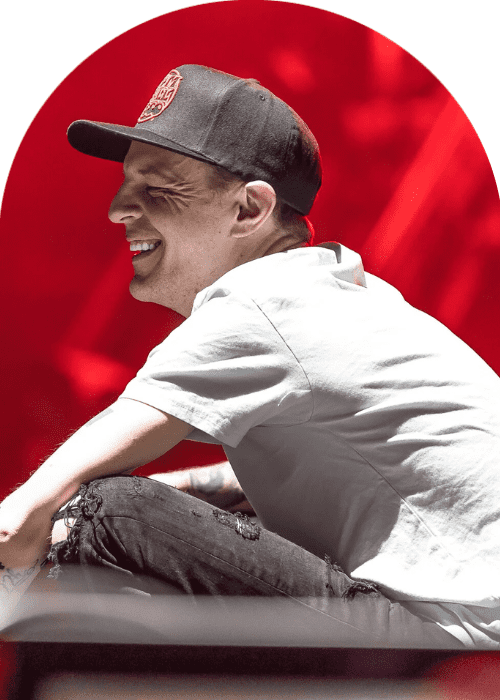 Deadmau5 Teases Potential Dive into Drum and Bass Music
In recent years, electronic music has witnessed a surge in the popularity of bass-heavy genres, particularly drum and bass, notably in the United States. With a growing number of drum and bass-focused events, artists within the genre gaining household recognition, and festivals dedicating stages and days to its beats, it's clear that drum and bass is having a moment. Even legendary artists are stepping into this bass-driven realm, and the latest to hint at such a move is none other than Deadmau5.
Deadmau5, known for his ever-evolving musical explorations, has been demonstrating an affinity for the drum and bass sound. During a recent live stream from his home studio, he surprised viewers with an extended drum and bass mix, leaving his audience thrilled. But it's his latest social media posts that have ignited speculation.
The Canadian electronic icon recently shared what appears to be a drum and bass track under his Deadmau5 alias on social media. Alongside the snippet, he posed a question to his followers: "So do I need another alias for this shit?" To fuel the excitement further, his record label, mau5trap, jumped into the comments, suggesting, "Petition to drop some dnb." This move sent fans into a frenzy.
Just a day later, Deadmau5 continued to tease his experimentation with drum and bass, leaving the electronic music community buzzing with anticipation.
While no official confirmation has been made, Deadmau5's potential foray into drum and bass is an exciting prospect. His established reputation and innovative approach could bring this genre even further into the spotlight. If he does decide to embark on this new musical journey, one thing is certain: it will be marked by the highest quality and his distinctive creative touch.
As the electronic music landscape continues to evolve, artists like Deadmau5 embracing diverse genres only contribute to the genre's dynamic nature, providing fans with fresh and unexpected sounds. The full extent of Deadmau5's venture into drum and bass remains to be seen, but it's undoubtedly a development worth keeping an eye on.
For those intrigued by Deadmau5's potential drum and bass endeavors, his recent live stream, featuring a two-hour mix, offers a taste of what could be in store.