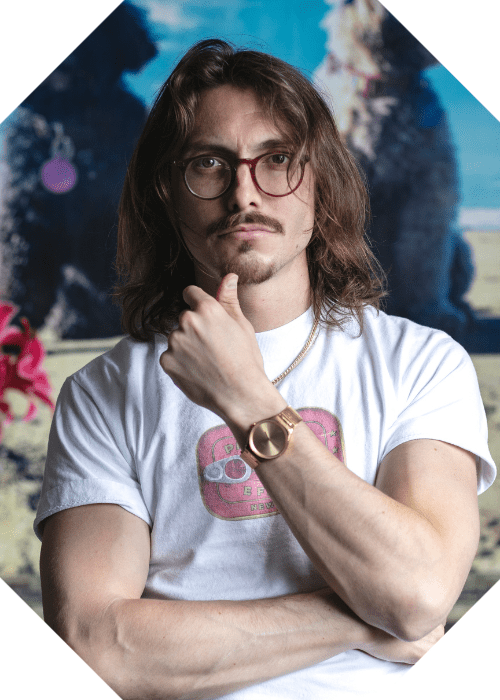 Marc Rebillet Returns with His First Live Stream in Five Months
Marc Rebillet, the dynamic one-man band, recently wrapped up the longest tour of his career with some unforgettable shows in Australia. But for Rebillet, there's no rest for the wicked as he promptly returned to his roots with a live stream performance at Best Pizza in Amagansett, New York.
This was Rebillet's first live stream in five months, and it was a throwback to the earliest days of his career when he was performing at small venues regularly. The tiny unsuspecting joint was the perfect backdrop for Rebillet's raw energy and improvisational skills, as he wowed his audience with a 90-minute performance.
The live stream was a stark contrast to the headlining shows he had been performing on the other side of the world just a week prior. For Rebillet, it's all about connecting with his fans and showcasing his musical talent in any setting.
Fans of Rebillet were ecstatic to see him return to his roots and deliver an intimate and electrifying performance. His live streams have become a staple of his career, with many eagerly anticipating each new show. Rebillet's signature style, which blends humor, improvisation, and musicality, was on full display during the live stream.
As Rebillet continues to make a name for himself in the music industry, his live streams serve as a reminder of his humble beginnings and the raw talent that propelled him to fame. With his tour finished, fans can look forward to more live stream performances and even more opportunities to witness the musical prowess of Marc Rebillet.