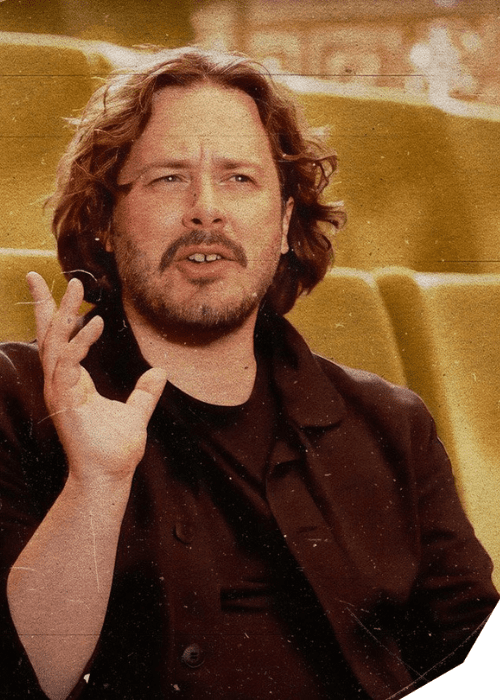 Director Edgar Wright Reveals His Top 10 Favorite Films of All Time
Edgar Wright is a director known for his ability to master the notoriously difficult horror-comedy genre. From the popular Cornetto trilogy to the cult classic Scott Pilgrim vs. the World, Wright has made a name for himself in the world of cinema by creating nuanced, entertaining films that have influenced popular culture in many ways. While his films differ in tone and subject matter, one constant throughout his filmography is his intense passion for cinema.
Recently, Wright submitted his ten personal picks for the greatest films of all time in the BFI Sight and Sound poll. His list includes films by legendary directors such as Stanley Kubrick and Martin Scorsese, and his choices showcase his love for groundbreaking cinema. Starting with Kubrick's masterpiece, 2001: A Space Odyssey, Wright noted that the film has become a favorite of his, with its groundbreaking visuals and score that still hold up today. He also commented on the film's ability to remain confounding, even as time passes.
Wright expressed admiration for Sergio Leone's The Good, the Bad and the Ugly, which he called an Italian take on an American genre that gave us filmmaking at its most operatic. He also praised Alfred Hitchcock's Psycho as one of the most influential and indelible films of all time, with its shocking subversions of the horror genre becoming well-worn tropes ever since.
Edgar Wright's favourite films:
2001: A Space Odyssey (Stanley Kubrick, 1968)
The Good, the Bad and the Ugly (Sergio Leone, 1966)
Psycho (Alfred Hitchcock, 1960)
Singin' in the Rain (Gene Kelly, Stanley Donen, 1951)
Don't Look Now (Nicolas Roeg, 1973)
Taxi Driver (Martin Scorsese, 1976)
Madame de… (Max Ophüls, 1953)
An American Werewolf in London (John Landis, 1981)
Raising Arizona (Joel Coen, 1987)
Mad Max: Fury Road (George Miller, 2015)
One of the comedies to feature on Wright's list is the Coen brothers' brilliant work, Raising Arizona, which Wright called "supernaturally funny." He noted that making comedy is a Herculean task that requires the perfect combination of screenwriting, performance, direction, composition, editing, and every department of the crew. Despite this, Raising Arizona manages to excel in all of these areas and features exceptional action, which makes it a truly ambitious and entertaining film.
Wright's choices for the greatest films of all time reflect his love for groundbreaking cinema and his appreciation for the Herculean task of making a great comedy. As a director who has consistently pushed boundaries and created films that entertain and delight audiences, Wright's insights into what makes a great film are valuable to both moviegoers and aspiring filmmakers.