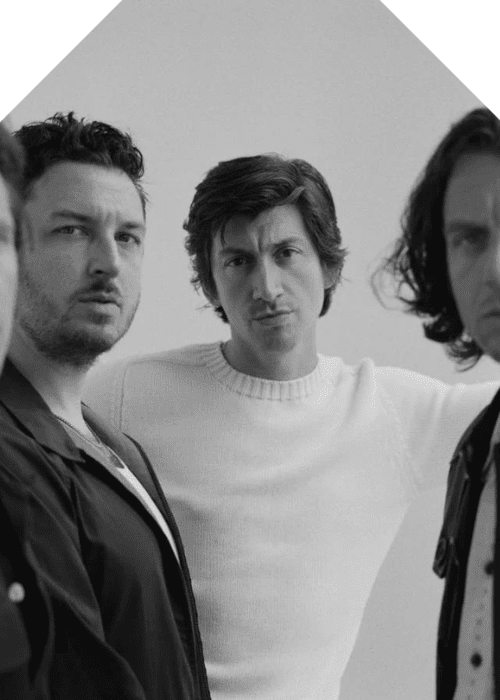 Producer James Ford Opens Up About Working with Arctic Monkeys on 'The Car' and Their Relationship
James Ford, a prolific producer, has opened up about his relationship with Arctic Monkeys in a new interview. Ford has worked with the band on every album except for their debut, Whatever People Say I Am, That's What I'm Not. Speaking to The New Cue, Ford shared his insights on working with the band, particularly on their latest album, The Car, and how he has helped push the band's frontman, Alex Turner, in new musical directions.
Ford explained that he has known Arctic Monkeys for a long time, and that their relationship is built on a deep trust that has developed over the years. He also talked about how his and Turner's music tastes have grown together, with each introducing the other to new music. However, Ford emphasized that he still tries to push Turner as hard as he can, in order to keep the band from settling into a comfort zone and becoming boring.
According to Ford, Turner is becoming increasingly involved in the production side of the band's music. He detailed how the writing process for The Car was quite long, with Turner going back and forth between different directions for the album. Turner would even create four or five different versions of the same song with different tempos, and he would play them for Ford to get his opinion. Ford noted that he was impressed with the different versions Turner created, and would offer feedback on which ones he thought sounded great.
Ford's insights into his relationship with Arctic Monkeys shed light on the collaborative process between a producer and a band. His comments highlight the importance of trust, as well as the need to continually push musical boundaries and explore new directions. As a prolific producer, Ford's experience and knowledge have undoubtedly played a key role in helping Arctic Monkeys continue to evolve and grow as a band.