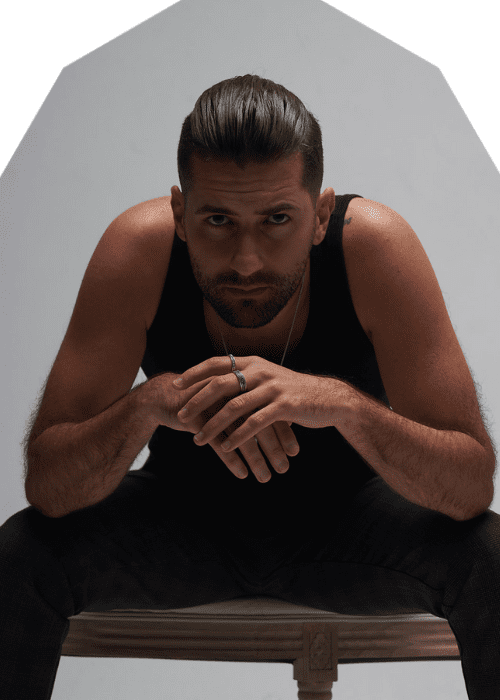 Premiere: Szarr 'Reaching for the Sun' Out Today!
Szarr, a talented singer-songwriter from Lucerne, has made a fascinating return with his latest release, "Reaching for the Sun." This compelling follow-up to "coldest nights," "Tócame," "Love Is Raw," and "Collide," explores the struggles faced by white-collar workers who are caught in their boring jobs just to make ends meet. The Swiss musician and producer's inspiration for this song stemmed from the realization that he was wasting his time in pursuit of financial stability, giving up on his dreams in the process.
Omri Klein directs the music video for Szarr's single, which features a working-class hero longing for liberation from the shackles of paperwork. With lyrics like "We trade life for paper, just to live it out later," the track delves into the universal inclination of humans to sacrifice the present for a brighter tomorrow. It serves as a profound reflection of an innate longing for freedom and the inherent yearning to reconnect with the wonders of nature.
Watch the official music video here:
Listen to Szarr Reaching for the Sun below:
With a masterful blend of electronic synths and Middle Eastern instruments, Szarr weaves lyrics that shed light on the misguided trade-off of a lifetime for wealth and fortune:
"We trade life for paper

just to live it out later

into the wild we are running

into the nature we are free

I don't know how we end up here

do we wait until we disappear?

Don't know how we ended up here

chasing things that will just disappear

Let's reclaim our power

Cuz' time is a treasure."

Szarr – Reaching for the sun – Lyrics
Fusing elements of dance, pop, indie, and electro, Szarr effortlessly combines his multicultural influences to create a distinct musical experience. Inspired by icons such as The Weeknd, RY X, Calvin Harris, and Rihanna, his sound reflects his diverse heritage and worldly encounters. With over two and a half million streams on Spotify alone, the artist's music has captivated a wide audience. The release of "Reaching for the Sun" is set to further cement his place in the industry, leaving a mark that will reverberate for years to come.
Want to find out more about today's hottest DJ's ? Check out our section on Techno Music News !
More About Szarr
Szarr, a versatile musician hailing from Lucerne, Switzerland, discovered his love for music at the age of 11. With the strings of an old guitar as his muse, he embarked on a creative journey, unveiling his innate talent. With time, he nurtured his abilities as a producer, singer, and songwriter, gracing the world with his artistry and distinct sonic identity.
Producer | Singer | Songwriter | Nature Lover | Creating unique sounds.
Szarr Catalog & Discography