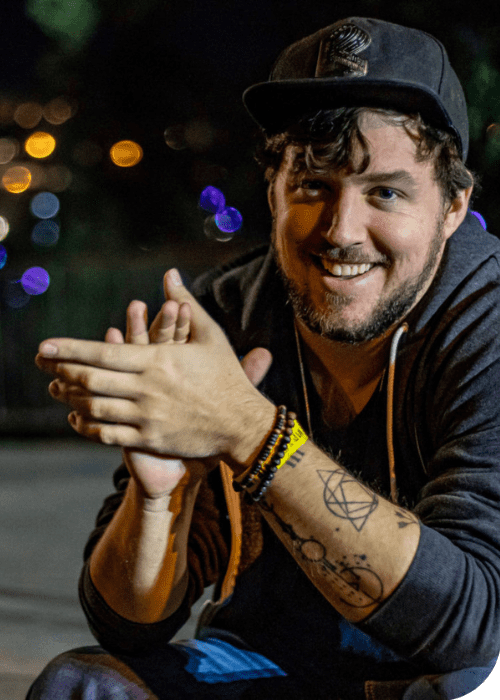 Pretty Lights Reveals Comeback through "Soundship SpaceSystem Tour"
Almost five years have elapsed since Pretty Lights' last public performance, but he's now making a comeback with a new tour.
The renowned "Finally Moving" producer has been virtually out of the spotlight since the summer of 2018, when he played for the usual sold-out crowds on March 10-11 at Colorado's Red Rocks Amphitheater. However, whispers of his return remained sparse until just recently.
Today, Pretty Lights broke his silence and announced his return to live music with a new tour, "Soundship Spacesystem."
🌀❤️🚀 pic.twitter.com/NKnoRNXt6x

— PL (@PrettyLights) April 4, 2023
"I've been looking forward to this day for a long time and am immensely grateful to be healthy and happy and surrounded by amazing people. I feel recharged and more ready than ever to launch a new vision of PL music and live events," Pretty Lights said in a statement. "Can't wait to share everything that's coming. And fam, seriously, thank you so much for your endless love and support. Thank you for all the positive energy while I took time to focus mine. It's a new dawn and I can't wait to see you all again shining bright." Pretty Lights' "Soundship Spacesystem" tour will span 27 dates in nine cities. He also unveiled a trailer, featuring a sample of new music. The rumors of Pretty Lights' return started to spread when live music watchdog Festive Owl hinted that the lineup of the upcoming Suwannee Hulaween music festival would be unlike anything fans had seen in years. The connection with Pretty Lights appeared when Festive Owl subsequently joined the famed producer's dedicated subreddit and declared it was "time to dust off the cobwebs," a move that sent fans into a frenzy.
Eager fans immediately flocked to Twitter to get a glimpse of this lineup, which Suwannee Hulaween ultimately disclosed following Pretty Lights' announcement. He's set to headline alongside John Summit, Elderbrook, and more.
Pre-sale tickets for Pretty Lights' "Soundship Spacesystem" tour will be available on Wednesday, April 5th at 10 am local time before general tickets release on Friday, April 7th at the same time. For more information and to sign up for the pre-sale, head here.