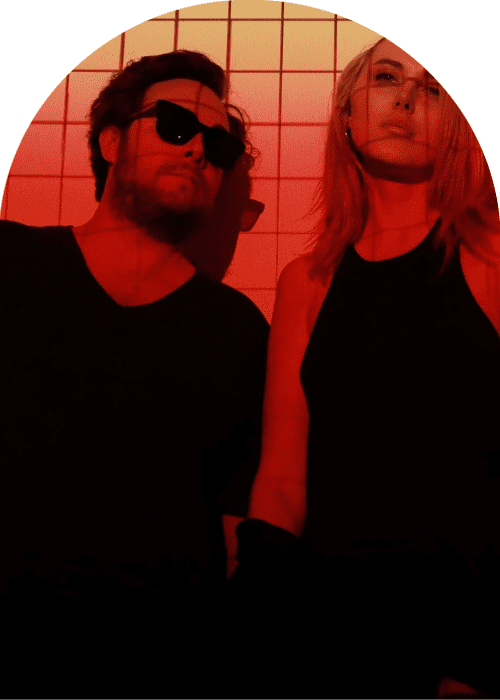 SYNTH-POP DUO THEY KISS EXHILARATE FANS WITH THE ALLURING TRACK "KISSES"
They Kiss recently debuted an enlivening 11-track album titled Feeling with You. In addition to the fiery "Kisses," the record includes the title track "Feeling With You," "Radio," "In Dreams," "Naked," and many others.
The LA based duo consists of Kiwi Time former lead singer, Anna Makovchik, and international DJ, Francesco Civetta a.k.a. Cash. The two crossed paths in 2020 forming They Kiss and releasing the singles "I Gave It All" and "This Love Is Real," which featured in top-notch outlets like LA Weekly.
They Kiss has been compared to the likes of Blondie and Depeche Mode, receiving great acclaim and recognition from fellow musicians such as Buzzbands.LA, who said that the pair "light a fire under the vintage sounds of British trip-hop and '80s synth-pop and let it simmer into the future."
Influenced by Rock & Roll, British Trip-Hop, Grunge, and 80's synth-pop, Anna and Cash co-produced Feeling With You with the GRAMMY-winning Kanye cohort Mikalai Skrobat. The pop-savvy electronica LP, inspired by real-life love experiences, has contributions from Arthur Delaney, Dom Goldsmith, Alexander Dexter-Jones, drummer Alex Carapetis, and Anna's Kiw Time guitarist Yoga Shyp.
Before releasing "Kisses," They Kiss had collaborated with Lionsgate to write songs for the 2021 film, The Gateway, directed by Michele Civetta.
They Kiss is on: Facebook – Instagram – YouTube – Spotify
Listen to "Kisses" on Spotify: